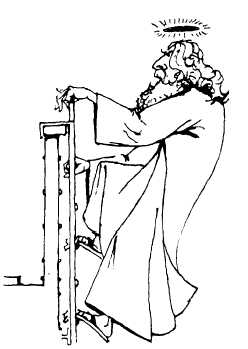 close  cooperation  must  be  maintained  between
them.  To  a  large  extent,  that  is  achieved  before
an  operation  is  conducted.
One  vital  element  that  must  be  present
throughout   the   operation,   however,   is   com-
munications. All participants in an operation must
be  able  to  communicate  with  each  other.
All of these components function as members
of the Navy team. Trying to conduct a successful
mission  without  any  particular  one  of  the  com-
ponents would be disastrous. However, when all
function  together  as  one,  our  Navy  can  achieve
its
REFERENCES
Joint  Doctrine  for  Amphibious  Operations,  

JCS
Pub  3-02,  The  Office  of  the  Joint  Chiefs  of
Staff,   Washington,   D.C.,   1988.
Naval  Science  for  the  Merchant  Marine  Officer,
NAVEDTRA  38051,  Naval  Education  and
Training  Program  Management  Support
Activity,   Pensacola,   Fla.,   1986.
Navy  Fact  File,  

8th  ed.,  Office  of  Information,
assigned missions.
Washington,   D.C.,   1988.
JACOB'S   LADDER
A  JACOB'S  LADDER  IS  A  PORTABLE  LADDER  MADE  OF  ROPE  OR  METAL  USED
PRIMARILY  TO  HELP  PERSONNEL  BOARD  SHIP.
ORIGINALLY,
THE  JACOB'S
LADDER  WAS  A  NETWORK  OF  LINE  LEADING  TO  THE  SKYSAIL  ON  WOODEN  SHIPS.
THE  NAME  ALLUDES  TO  THE  BIBLICAL  JACOB  REPUTED  TO  HAVE  DREAMED  OF  A
LADDER THAT REACHED INTO HEAVEN.
ANYONE  WHO  HAS  EVER  TRIED  CLIMBING  A  JACOB'S  LADDER  WHILE  CARRYING
A  SEABAG  CAN  APPRECIATE  THE  ALLUSION.
IT  DOES  SEEM  THAT  THE  CLIMB
IS  LONG  ENOUGH  TO  TAKE  ONE  INTO  THE  NEXT  WORLD.
12-21