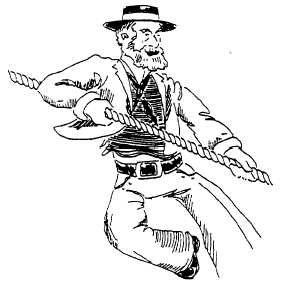 Military   Requirements   for   Petty   Officer   Third
Class,

NAVEDTRA  12044,  Naval  Education
and Training Program Management Support
Activity,  Pensacola,  Fla.,  1991.
Military   Requirements   for   Senior   and   Master
Chief  Petty  Officer,  

NAVEDTRA   12048,
Naval  Education  and  Training  Program
Management   Support   Activity,   Pensacola,
Fla.,  1991.
United States Department of Defense,  

Functions
of  the  Department  of  Defense  and  Its  Major
Components,  

DoD  Directive  5100.1,  Office  of
the  Secretary  of  Defense,  Washington,  D.C.,
1987.
The United States Government Manual 1989/90,
Office   of   the   Federal   Register,   National
Archives and Records Administration, Wash-
ington,   D.C.,   1989.
SUGGESTED  READING
Mack,  W.P.,  and  T.D.  Paulsen,   

The   Naval
Officer's  Guide,  

9th  ed.,  Naval  Institute  Press,
Annapolis,   Md.,   1983.
U.S.  Department  of  Defense,  

The  Armed  Forces
Officer,   

DoD   GEN-36A,   American   Forces
Information   Services,   Washington,   D.C.,
1988.
SEA   CHANTIES
SEA CHANTIES WERE SONGS SUNG IN THE DAYS OF SAIL BY CREWS AS
THEY WORKED AT HEAVING THE LINES OR TURNING THE CAPSTAN. THE
SONGS' RHYTHMS CAUSED EVERYONE TO PUSH OR PULL SIMULTANEOUSLY,
HENCE CAUSING A CONCERTED EFFORT AND BETTER RESULTS.
SOME  BELIEVE  THE  TERM  IS  A  DERIVATION  OF  THE  FRENCH  WORD
"CHANTER" WHICH MEANS "TO SING. "
OTHERS  MAINTAIN  THE  SPELLING
SHOULD  BE    "SHANTIES,"    CLAIMING  THE  NAME  REFERS  TO  THE  SHANTIES
ALONG THE MOBILE,    ALA.  WATERFRONT  WHERE  MANY  OF  THE  TUNES  WERE
LEARNED  BY  SAILORS.
WHATEVER  THE  ORIGIN,    CHANTIES  WERE  DIVIDED  INTO  THREE  DISTINCT
CLASSES.
SHORT-DRAG   CHANTIES,    USED WHEN A FEW STRONG PULLS WERE
NEEDED;  LONG-DRAG  CHANTIES,
LONGER SONGS TO SPEED THE WORK OF
LONG-HAUL JOBS;    AND HEAVING CHANTIES,    USED FOR JOBS REQURING
CONTINUOUS  ACTION  SUCH  AS  TURNING  THE  CAPSTAN.
ONE  MAN,    THE  CHANTY-MAN,    STOOD  HIGH  ABOVE  THE  WORKING  CREW  AND
SANG THE MAIN LINES WHILE THE REST OF THE CREW ADDED THEIR
VOICES  STRONGLY  ON  THE  SECOND  LINE.
ON THE LAST WORD, A COM-
BINED  PULL  MADE  THE  ROPES  "COME  HOME."
A  GOOD  CHANTY-MAN  WAS  HIGHLY  PRIZED  BY  OFFICERS  AND  CREW  ALIKE.
ALTHOUGH HE HAD NO OFFICIAL TITLE OR RATE, HE WAS USUALLY RELIEVED
OF ALL DUTIES TO COMPOSE NEW VERSES FOR SEA CHANTIES.
11-18