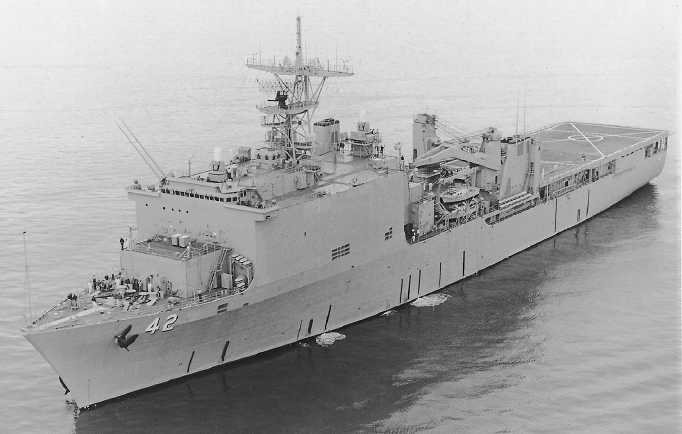 3.81
Figure 19-14.-Amphibious cargo ship USS

Charleston

(LKA-113).
and 36 classes can transport 18 LCM-6 boats plus
the ship's allowance of 4 landing craft. They have
one helicopter operating spot, which is  capable  of
handling a CH-53 helicopter. The Whidbey Island
class  LSD  (fig  19-15)  can  accommodate  four  air
cushion   landing   craft   (LCAC)   or   conventional
landing  craft  and  has  two  helicopter  operating
spots.
TANK   LANDING   SHIPS.   

—Tank   landing
ships  (LSTs)  were  a  World  War  II  development
used successfully for transporting troops, tanks,
134.114
Figure 19-15.-Dock landing ship USS

Germantown

(LSD-42).
19-15