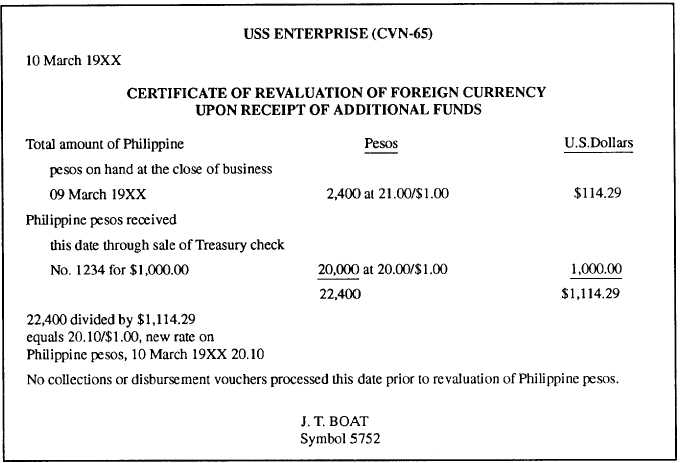 Figure  5-4.—Certificate  of  Revaluation  upon  receipt  of  additional  funds.
DISPOSITION OF FOREIGN
CURRENCY
ADO can use a variety of ways to dispose of foreign
currency. As previously mentioned, the DO can use the
foreign currency to make payments. Or, the DO can sell
the  foreign  currency  to  authorized  personnel
(accommodation  sales),  to  other  DOs,  or  through
commercial channels. The DO can also deposit foreign
currency  to  the  credit  of  the  U.S.  Treasury.  In  the
following  paragraphs,  we'll  look  at  each  of  these
options.
ACCOMMODATION   EXCHANGES
An  accommodation  exchange  service  is  the  selling
and repurchasing of foreign currency for U.S. dollars
for   the   convenience   of   authorized   personnel.   In
countries  served  by  an  MBF,  all  accommodation
exchanges are normally made by the MBF or other
authorized  on-base  facilities.  In  fact,  a  DO  is  prohibited
from repurchasing foreign currency from individuals
when an MBF is available for this purpose, If there is
no   MBF   or   if   other   authorized   facilities   cannot
adequate] y provide the service, the activity's CO or the
area commander may authorize the DO to perform
accommodation   exchanges.
Eligibility
Personnel  who  are  eligible  for  accommodation
exchange services by a DO are those who are authorized
to  cash  negotiable  instruments.
Documentation
DOs  who  are  authorized  to  make  accommodation
sales of foreign currency are required to maintain the
DD Form 2664, Currency Exchange Record. A sample
DD 2664 is shown in figure 5-5. A DO is required to
maintain this form on a daily basis. The daily use of the
DD  2664  ensures  that  the  authorities  and  limitations
placed on the DO are followed.
Regulations
DOs  who  are  authorized  to  make  accommodation
repurchases  must  follow  strict  guidelines.  Some  of
these  guidelines  are  general,  but  there  are  also  specific
rules governing a variety of situations. We will describe
the  general  guidelines  first.
GENERAL.—   

In  general,  DOs  must  use  the
following  guidelines  for  making  accommodation
repurchases  and  must  make  certain  the  following
conditions  remain  enforced:
5-7