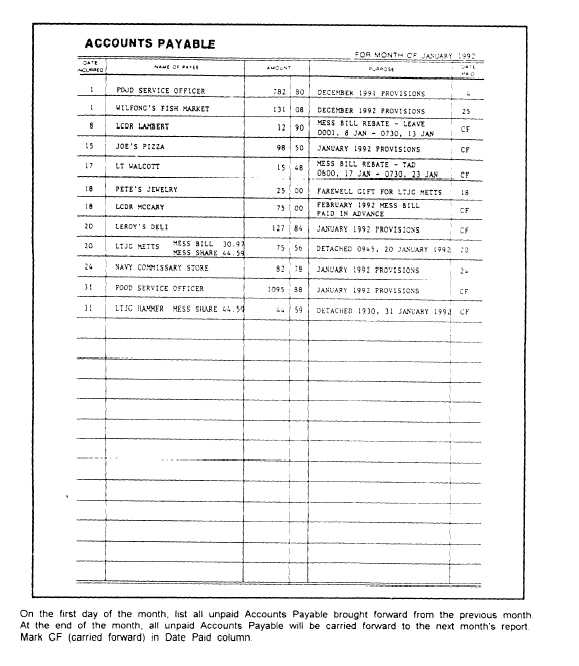 Records of Accounts Payable and Accounts
Receivable
These records reflect the monies owed to the mess
and the unpaid debts of the mess. These are closed
monthly. All unsettled accounts are carried forward to
the  following  month.  See  figures  3-4  and  3-5.
Records of Mess Members
A record must be maintained of members of the
mess by member's name, date of membership, and the
amount  paid  for  the  membership.  Upon  redemption  of
the membership the record should show the date the
membership was redeemed and the amount for which it
Figure  3-4.—Record  of  accounts  payable.
3-8