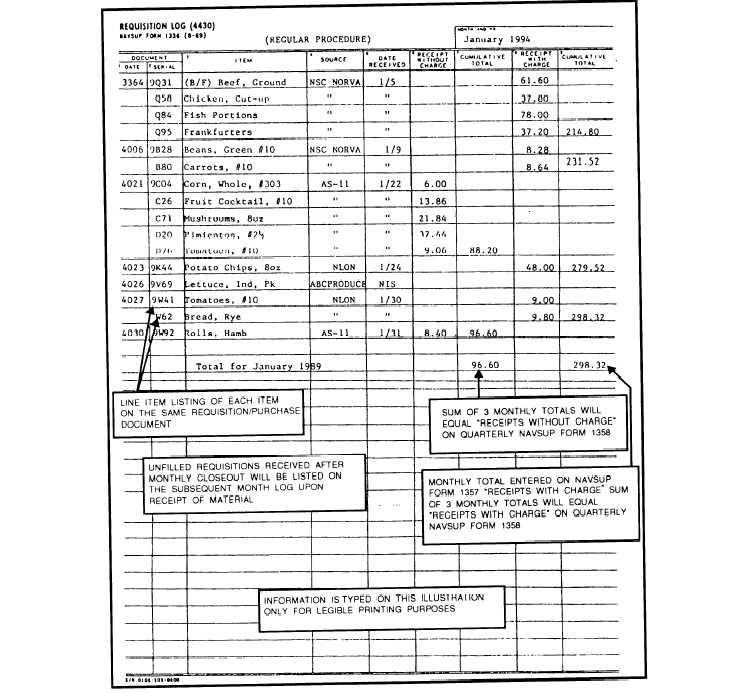 in both the issue and bulk storerooms. Refer to figures
local  receipt  document  required  by  the  supplying
2-8, 2-9, and 2-10 for the preparation and posting of
activity is used for the receipt document except during
receipts.
underway   replenishment.
During  such  replenishment,
receipt  is  documented  by  the  DD  Form  1149.  At  least
Distribution of Receipt Documents From Naval
three copies of a receipt document are received. The
Supply Activities
copies are distributed as follows:
The  DOD  Single  Line  Item  Requisition  System
.  Original,  signed  by  the  inspector  acknowledging
Document,  DD  Form  1348;  the  DOD  Single  Line  Item
that receipts were inspected for quantity and condition
Release/Receipt Document, DD Form 1348-1; or the
and filed in the FSO's accountability file.
Figure 2-9.—Requisition Log, NAVSUP Form 1336.
2-9