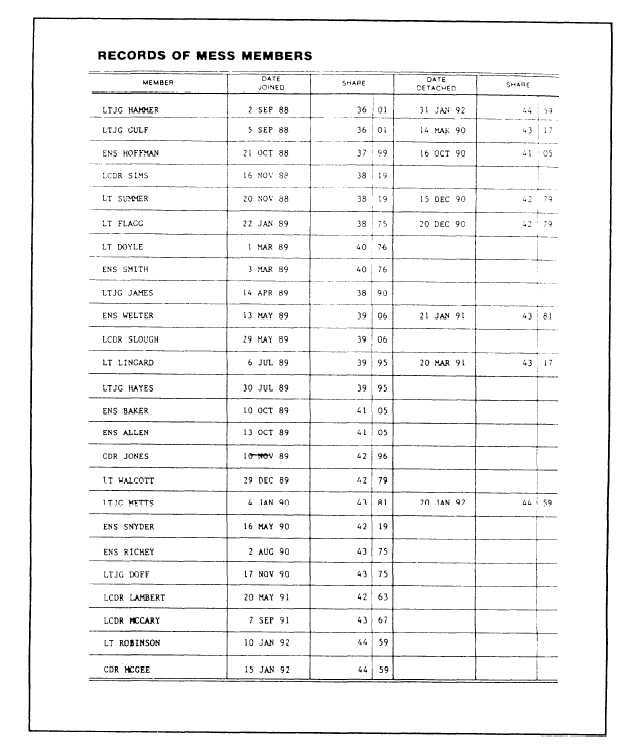 Figure 3-6.—Records  of  mess  members.
Food Cost Control Record
Often messes afloat operate without the benefit of a
central storeroom where provisions are received and
stored before issue to the private mess or wardroom
galley.  Since  messes  afloat  have  limited  storage
facilities, most food used is requisitioned from the GM
on a regular basis.
Food procurement records are
limited  generally  to  those  covering  receipts  of
subsistence items from the GM. This simplifies food
cost accounting and consequently, food cost control.
The use of the food cost control record is optional for
3-10