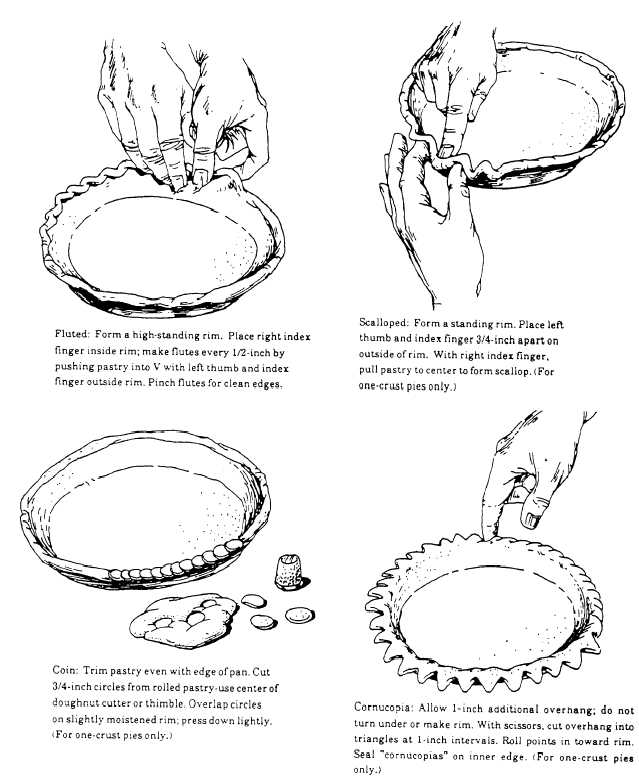 ONE-CRUST PIE (CUSTARD TYPE).—

After
you roll out the dough and place it in the pan, make an
edging by forming a high-standing rim on the pie shell
and fluting (fig. 8-4). Fill the pie with filling and bake
according to the recipes.
ONE-CRUST  PIES  (PREBAKED  SHELL).—
After placing the dough in the pan and fluting the edges,
the dough should be pricked with a fork or docked. This
enables air or steam that is formed underneath the crust
during baking to escape without causing the crust to puff
Figure  8-4.—Making  crusts  for  one-crust  pies.
8-22