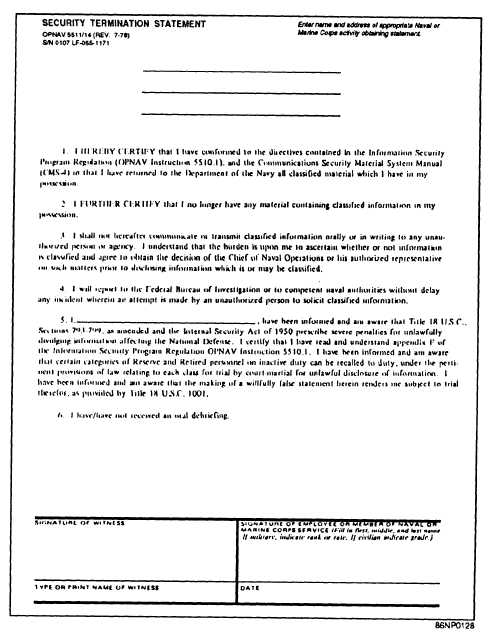 Figure 13-4.—Security Termination Statement, OPNAV 5511/14.
ACKNOWLEDGEMENT  OF  HONORABLE
SERVICE
Just  before  a  member  departs  from  his/her
permanent duty station for separation, the commanding
officer or executive officer should personally convey an
expression of appreciation for the separatee's service on
behalf  of  the  President,  the  Secretary  of  Defense
(SECDEF), the Secretary of the Navy (SECNAV), and
the   Chief   of   Naval   Operations   (CNO).   If   the
requirement  for  personal  acknowledgement  of  service
by  the  commanding  officer  or  executive  officer  would
delay or inconvenience the separatee, the commanding
officer  may  delegate  an  appropriate  senior  officer,  such
as the individual's department head, to render his/her
honor.  When  appropriate,  a  letter  of  appreciation
should be delivered to the member as set forth in article
3640473  of  the  MILPERSMAN.
TRANSFER FOR SEPARATION ORDERS
Orders for separation should not be issued more
than 6 months before the effective date of separation;
however,  there
transferring  to
prepared  when
is an exception. Orders for personnel
the Fleet Reserve or retiring may be
your  command  receives  the  BUPERS
13-14