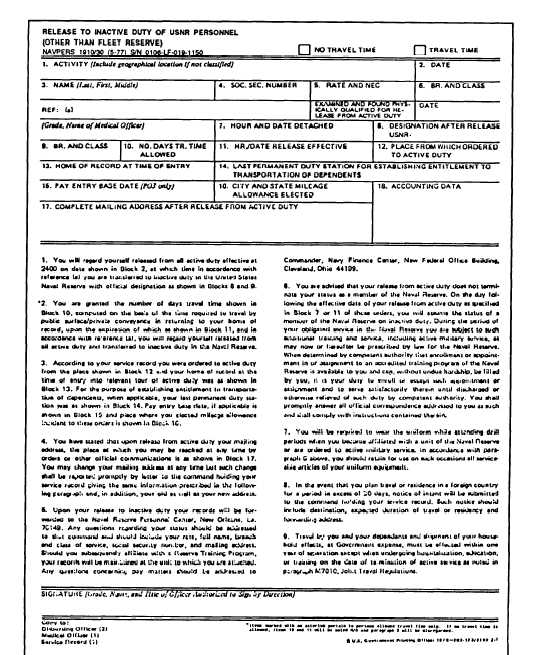 Figure 13-15.—Release to Inactive Duty of USNR Personnel (Other than Fleet Reserve), NAVPERS 1910/30.
UNEMPLOYMENT COMPENSATION
Under   the   Ex-Servicemen's   Unemployment
Compensation Act of 1958, the veteran maybe entitled
to  unemployment  compensation  if  he/she  is  unable  to
find a job after returning to civilian life. Although this
Act was enacted by Federal statute, each state has
implemented  the  law  as  it  pertains  to  the  state's
residents.  Therefore,  the  amounts  of  benefits  vary  from
state to state.
Veterans must comply with requirements of state
unemployment compensation laws to be eligible for
unemployment   pay   benefits.   Application   for
Unemployment  Compensation  should  be  made  at  the
appropriate unemployment office where the veteran is
residing at the time.
SMALL BUSINESS LOANS
The Small Business Administration (SBA) has a
number  of  programs  designed  to  help  foster  and
encourage  small  business  enterprise,  including
businesses owned or operated by veterans. SBA also
assists veterans to become the owners of their own small
businesses.
13-28