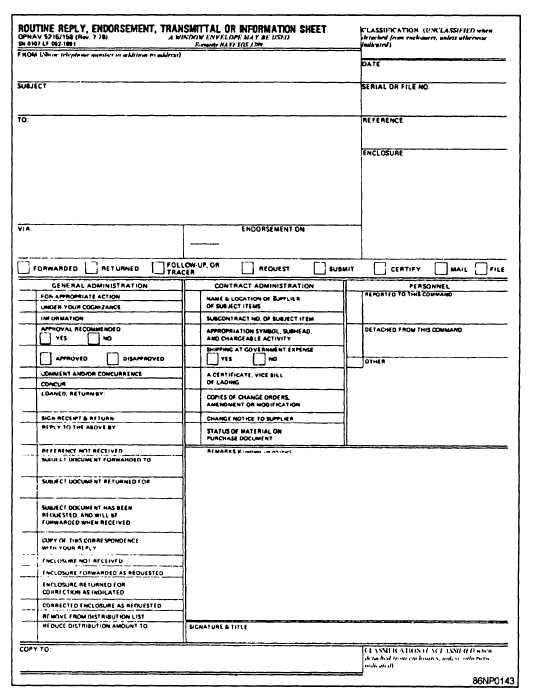 You should not delay reporting this to the post
office. Remember, however, if any of these situations
occur,  inform  your  command  first.
So far, you have read about mail clerks and mail
orderlies.  Now,  let's  turn  to  other  subjects-routine
reply, endorsement, transmittal or information sheets;
directives;  messages  and  muster  reports;  case  file
establishment  and  maintenance.
ROUTINE REPLY, ENDORSEMENT,
TRANSMITTAL OR INFORMATION
SHEET
The preparation of routine reply, endorsement,
transmittal,  or  information  sheets  (fig.  4-7)  is
self-explanatory. Always use these sheets whenever
you forward service records to other commands. Make
sure  you  enclose  an  extra  copy  of  the  form  and  a
self-addressed  envelope  so  the  receiving  command  may
acknowledge  receipt  of  the  records.
Figure 4-7.—Routine Reply, Endorsement, Transmittal or Information Sheet, OPNAV Form 5216/158.
4-12