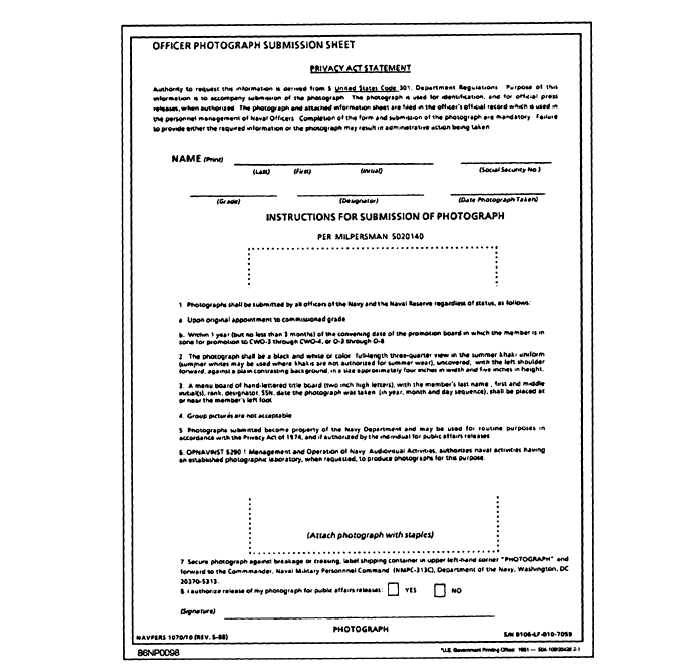 Figure 6-8.—Officer Photograph Submission Sheet, NAVPERS 1070/10.
Acceptance  and  Oath  of  Office,  NAVPERS
Whenever  you  receive  officer  service  record
1000/22 (ALL).
documents,  remember  to  file  them  on  the  correct  side
Officer Appointment, Acceptance and Oath of
in  the  correct  order.  At  times,  you  will  run  across
documents that do not belong in the officer service
Office, NAVCRUIT 1000/20 (ALL). (A sample
record. In the following section, you will read about an
of this form is shown in fig. 6-9.)
unofficial  file  in  which  you  can  store  these  documents
Officer's Report of Home of Record and Place
temporarily—the  officer  junk  jacket.
From  Which  Ordered  to  a  Tour  of  Active  Duty,
NAVPERS 1070/74. (A sample of this form is
shown in fig. 6-10.)
OFFICER  JUNK  JACKET
During the course of an officer's career, numerous
documents are updated and/or received. To make sure
6-11