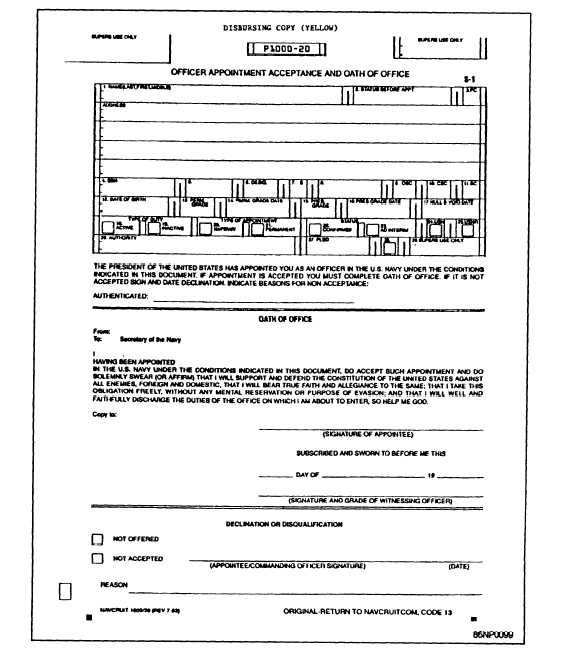 Figure 6-9.—Officer Appointment Acceptance and Oath of Office, NAVCRUIT 1000/20.
the  old  documents  such  as  temporary  additional  duty
orders, previous PCS orders, and so on, are not lost or
destroyed,  and  to  provide  the  officer  with  a  means  to
obtain  historical  information,  an  unofficial  file  record
commonly referred to as the officer's junk jacket should
be initiated and maintained along with the officer's
service  record.  Although  many  commands  prefer  that
officers maintain their own junk jackets, the junk jacket
should  actually  be  maintained  by  the  personnel  office
and/or  administrative  office  that  maintains  the  officer's
service   record   and   not   by   the   individual   officer
concerned.
6-12
To distinguish the officer's service record from the
officer's junk jacket, you should use a different color of
labeling tape on both records. On the junk jacket, you
should record the officer's full name and SSN along
with the words

junk jacket

across the top. This will
reduce confusion between the officer's service record
and the junk jacket.
The  junk  jacket  should  be  delivered  to  the  officer
when the officer either transfers to a new duty station
or  leaves  the  Navy.