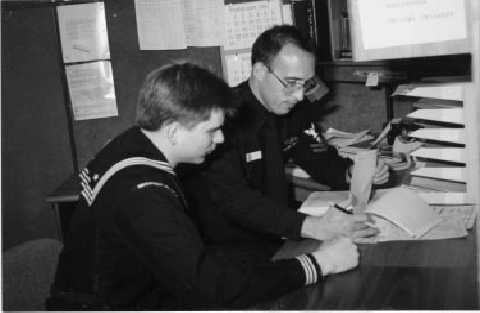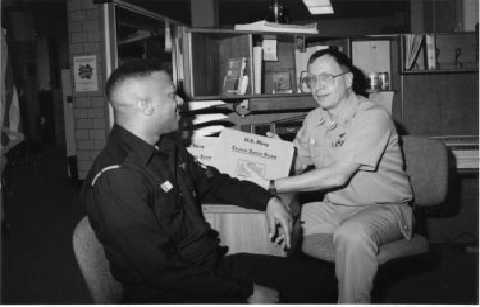 Figure 8-2.—Personnelman second class assisting a customer in a quiet and private space.
the  individual  so  you  may  provide  the  answers
that he or she needs.
If  you  do  not  know  the  answers  to  all  the
member's  questions  or  problems,  tell  the  truth.
Assure the member you will find the answers and
get back to him or her as soon as possible.  Then,
do  it.    Do  not  make  a  promise  that  you  cannot
keep.      It   is   impossible   for   you   to   know   the
answers to all the questions customers will have,
but certainly you can ask  your  supervisors  what
to do.  Figure 8-3 shows a PN going to his senior
chief  to  find  out  the  answer  to  a  question  he
cannot    resolve.    You    should    do    the    same.
Remember,  it  does  not  cost  you  anything  to  ask
for  advice  from  those  who  know  more  than  you
do.    By    obtaining  correct  information,  you  can
give the correct answers.
Figure 8-3.—Personnelman receiving advice from his senior chief.
8-3