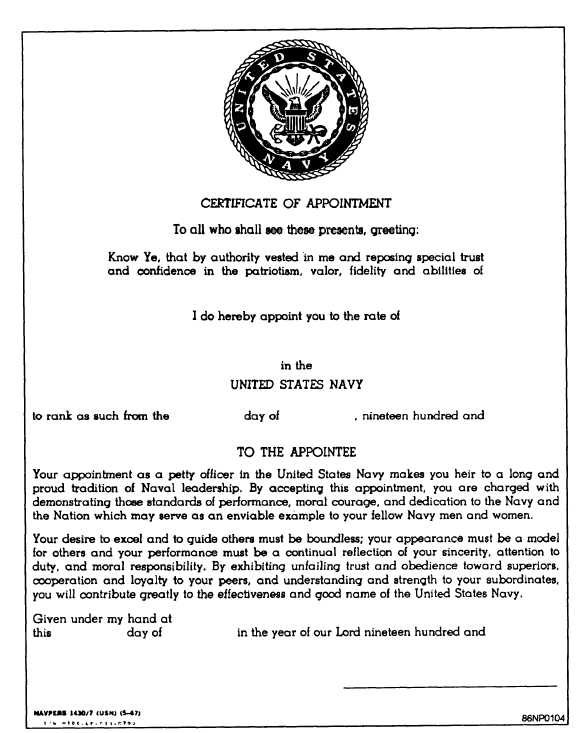 Figure 9-6.—Certificate of Appointment Petty Oficer Third Class, NAVPERS 1430/7 (USN).
questions concerning advancements as well as other
Transfer  Manual  

(ENLTRANSMAN),   NAVPERS
current  and  pertinent  publications  such  as  the  

Naval
15909, and the specific prerequisites for each school as
Military   Personnel   Manual,   

(MILPERSMAN),
NAVPERS  15560.
set forth in the  

Catalog  of  Navy  Training  Courses
(CANTRAC),   NAVEDTRA   10500,   and/or   other
appropriate  directives.  COs  must  screen  candidates  to
SERVICE  SCHOOLS  ELIGIBILITY
make   sure   they   meet   school   entrance   standards
Service school candidates must meet the general
including  appropriate  security  clearance  requirements.
requirements described in chapter 7 of the  

Enlisted
The  following  paragraphs  discuss  the  specific  eligibility
9-9