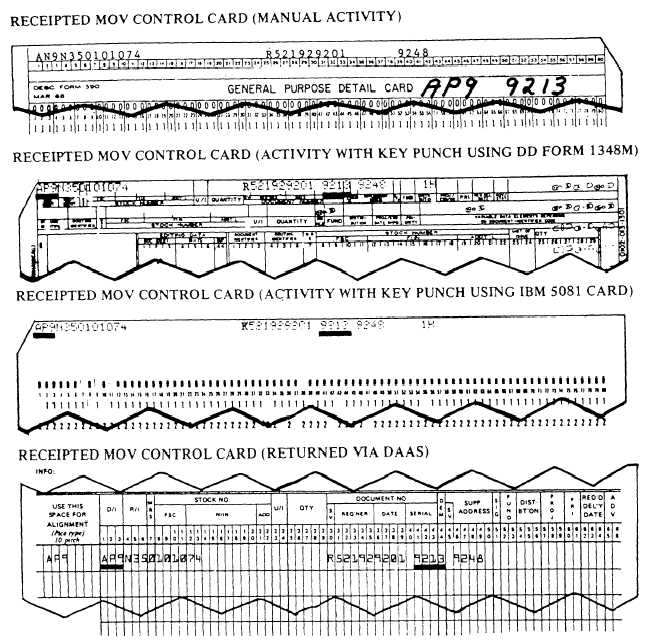 Figure 5-13.–Receipt MOV control card.
FOLLOW-UP   ON   UNACKNOWLEDG-
MENT   VALIDATION   REQUEST.—   

When
acknowledgment  of  receipt  of  requests  is  not
received  from  fleet  units,  a  duplicate  of  the  follow-
up MOV control card(s) will also be furnished the
appropriate FLTCOM and TYCOM, as indicated
by the code in CC 54. The FLTCOM or TYCOM
will advise supply sources by message within 10
days  of  fleet  units  that  are  unable  to  acknowledge
receipt  or  to  respond  by  the  due  date.  Supply
sources  will  temporarily  suspend  any  cancellation
actions   until   such   time   as   the   appropriate
commander  furnishes  an  estimated  date  as  to
when  you  are  able  to  acknowledge  receipt  or
respond.
Validation of Outstanding Requisitions
MOV  requests  will  be  compared  with  the
related requisitions in the MOF to reconcile any
5-19