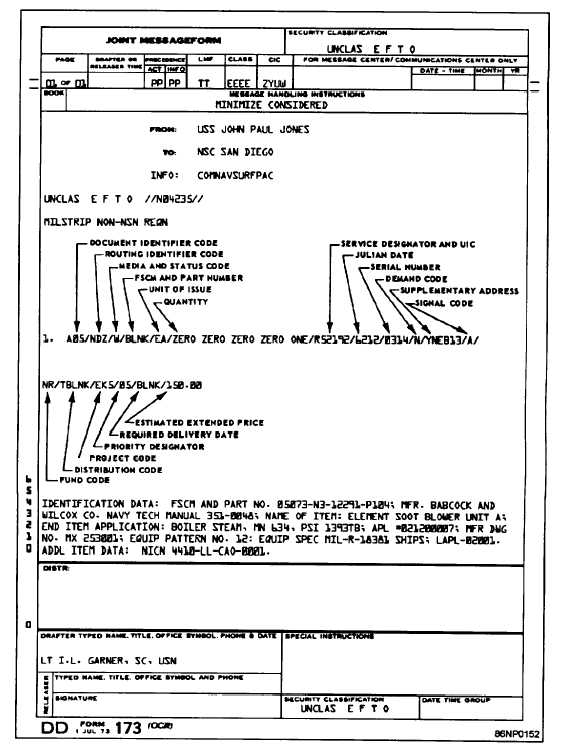 guidance found in the
shown in figure 5-6.
Figure  5-5.—Example  of  a  naval  message  draft  requisition  for  non-NSN  Items.
NAVSUP P-485. An example is
be submitted. A DD Form 1149 also is required for
procurement  of  DLA-owned  bulk  petroleum  from  a
Military   Sealift   Command   (MSC)   tanker.   The
BULK  PETROLEUM
prescribed format for the preparation of a DD Form
1149  for  bulk  petroleum  is  found  in  NAVSUP  P-485.
When bulk fuel or bulk lube oil is procured from an
See figure 5-7 for an example of a DD Form 1149 used
ashore supply activity, a DD Form 1149 is required to
for petroleum products.
5-10