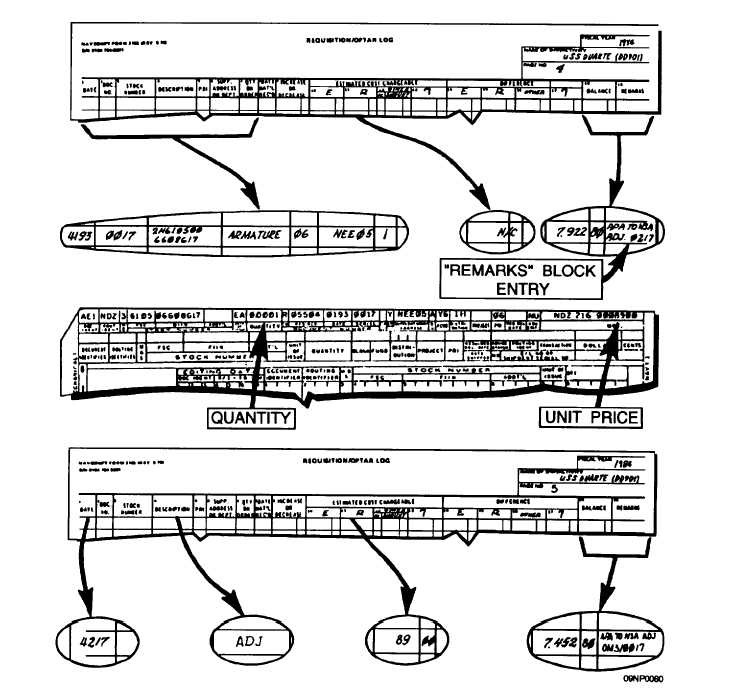 Cognizance  Symbols  Changes
As explained earlier each item available through the
Navy supply system is assigned a two-digit cognizance
symbol. From time to time and for various reasons,
items  may  be  shifted  from  one  stores  account  (as
indicated by the first digit of the cognizance symbol) to
another. Such shifts are referred to as "APA to NSA"
or "NSA to APA" migrations. The effect these shifts
have on your OPTAR balance depends upon the type of
shift  (chargeable  to  nonchargeable  NSA  to  APA,  or
nonchargeable   to   chargeable   APA   to   NSA).   The
procedures  for  adjusting  the  Requisition/OPTAR  Log
in both instances are explained below.
APA to NSA Migration
The failure of the ordering ship to consult the latest
change to the Management List-Navy (MLN) is the
primary  reason  for  nonchargeable  (APA)  requisitions
being forwarded to supply activities for items that are
chargeable  (NSA).  When  the  supplying  activity
Figure  10-7.—Processing  nonchargeable  to  chargeable.
10-10