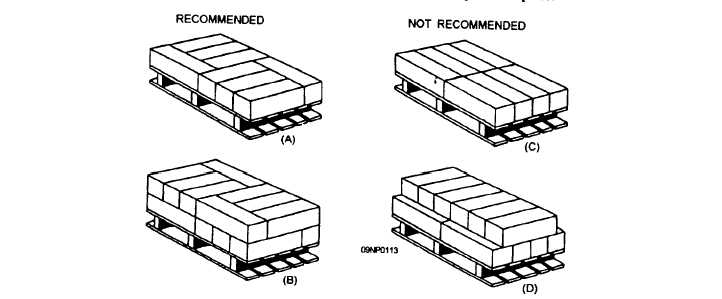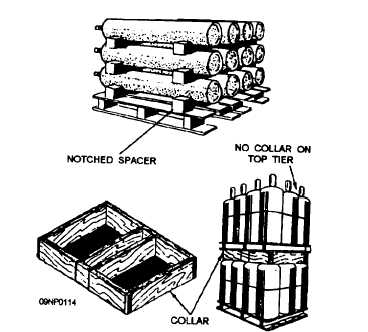 Figure  13-1.—Stowage  space  of  wooden  and  sheet  metal  pallets  compared.
Figure 13-14.—Best way to load a pallet.
However,  in  the  illustration  you  can  see  that  the  material
not only fits the pallet, as recommended in A and B
stacking,  but  is  arranged  so  as  to  provide  stability
against slipping or sliding.
Boxes of materials are not always the same size.
When this is true, place the highest and strongest cases
at each end of the pallet and the smaller and more fragile
cases  in  the  center.  This  arrangement  provides  a
stronger surface for a second tier of eases on the pallet
and also makes it possible to place a second loaded
pallet on top for storage.
When  you  palletize  round  items,  such  as  gas
cylinders,  use  specially  constructed  notched  spacers  or
collars as shown in figure 13-15.
Palletized material that must be moved several
times should be strapped. Metal or nylon strapping may
be used; the number of straps required for a palletized
unit depends upon the kind of handling it is to receive.
Figure  13-15.—Palletized  gas  cylinders.
13-6