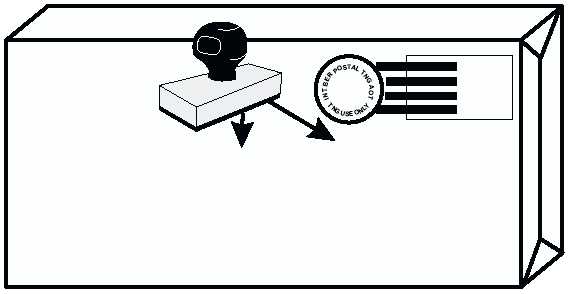 Q4-18.   Before accepting a Standard Mail (B) parcel
addressed to a military post office overseas,
what publication should you consult?
Q4-19.   What  is  the  maximum  size  limitation  for
Standard Mail (B)?
Q4-20.   A parcel presented for mailing is determined
to be outside your serving BMC.  To compute
the  proper  postage,  what  factor  must  you
consider?
Q4-21.   When  a  parcel  presented  for  mailing  is
determined  to  be  within  your  serving  BMC
(intra-BMC), what compensation is made?
Q4-22.   Name at least three items that may be mailed
at the Special Standard Mail rate.
Q4-23.   What  endorsements  should  be  placed  on
articles mailed at the Special Standard Mail
rate, and in what location?
Now turn to appendix 1 to check your answers.
CUSTOMS PROCEDURES FOR
DOMESTIC MAIL
Learning  Objective:
Recall  the  customs
requirements for Domestic Mail.
All  articles  mailed  from  an  MPO  outside  the
Customs  Territory  of  the  United  States  (CTUS)
believed to contain merchandise are subject to customs
examination and duty collection upon entry into the
U.S. customs territory.
The  CTUS  includes  the  50  states,  District  of
Columbia  (Washington,  DC),  and  Puerto  Rico.
Merchandise mailed outside of these areas and to these
areas must have a customs declaration attached.  It is
the mailer's responsibility when mailing items to or
from areas outside the CTUS to comply with customs
laws.   In other words, the mailer must accurately list
the  contents  and  value  of  each  article  mailed.
However, you, as a military postal clerk, should check
for the following items at the time an article containing
merchandise is presented for mailing:
·   

The proper customs form is properly completed
and attached.
·   

The mailer has a valid identification card.
CUSTOMS DECLARATIONS
Two  types  of  customs  declaration  forms  are
available,  PS  Form  2976,  CN  22  (Old  C  1),  and  PS
Form  2976-A,  Customs  Declaration  and  Dispatch
Note.  Letter mail and parcels containing merchandise
addressed for delivery within the CTUS must have a
customs form attached.
NOTE:
After  the  mailer  and  accepting  clerk
completes PS Form 2976-A, the accepting clerk must
insert the form set into an envelope (PS Form 2976-E).
Either  a  PS  Form  2976  (see  figure  4-12)  or  PS
Form 2976-A (see figure 4-13) may be used, provided
they are completed properly, and lists and describes the
entire contents of the article.   The class of mail does
NOT determine which customs form to use.  However,
4-17
PCf0410
Able B. Seaman
USS Underway (CV-66)
FPO AE 09561-0001
SAMLIBRARY
DATE
Mr. Jack Frost
5 Sunnyside St.
Anytown US 11111
Figure 4-10—Endorsement on a Library Mail article.