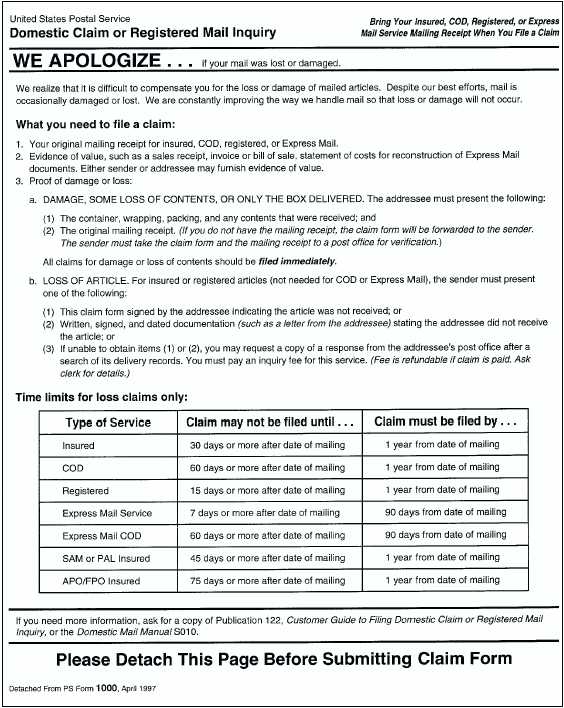 be limited to $100.00 for insured and registered mail
and $500.00 for Express Mail.
Evidence of Value
The  customer  must  submit  evidence  to  establish
the cost or value of the article at the time it was mailed.
Examples of acceptable evidence are:
·  

A  sales  receipt,  invoice,  or  statement  of  value
from a reputable dealer.
·  

A picture from a catalog showing the value of a
similar article.
·  

A  statement  from  the  customer  describing  the
article  that  was  lost  or  damaged,  including  the
date and where it was purchased, how much it
cost, and whether the article was new or used.  If
the  article  was  handmade,  the  statement  must
state the price of the materials and labor used.
The  statement  must  describe  the  article  in
10-7
PCf1004
Figure 10-4.     An example of a front page of PS Form 1000.