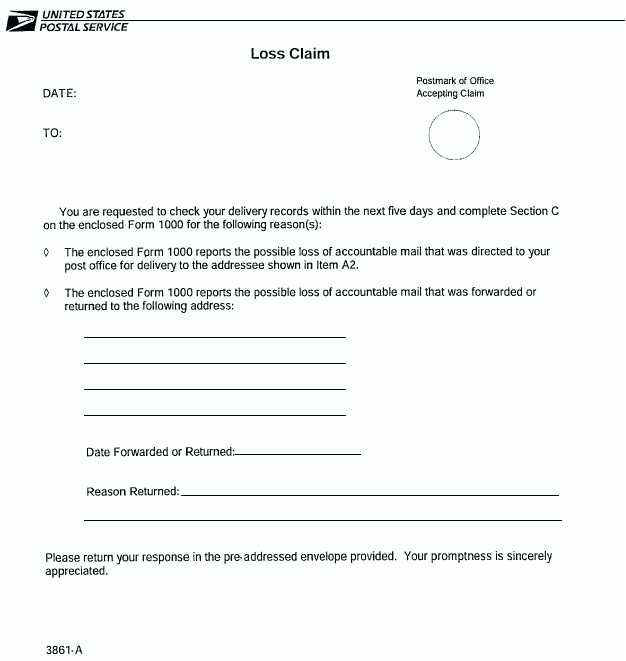 ·  

request the post office where the claim was filed
to  process  a  photocopy  of  the  post  office's
receipt copy of the original claim form.
Q10-7.
For  what  reasons  can  indemnity  claims  be
filed?
Q10-8.
Who is authorized to file a claim for complete
loss of insured, registered, or Express Mail?
Q10-9.
Claims for insured SAM/PAL mail mailed to
or from an APO/FPO may NOT be filed until
what time period has elapsed?
Q10-10.  

What  three  items  are  required  to  file  an
indemnity claim?
Now turn to appendix 1 to check your answers.
10-12
PCf1009
Figure 10-9.     An example of a PS Form 3861-A, Loss Claim.