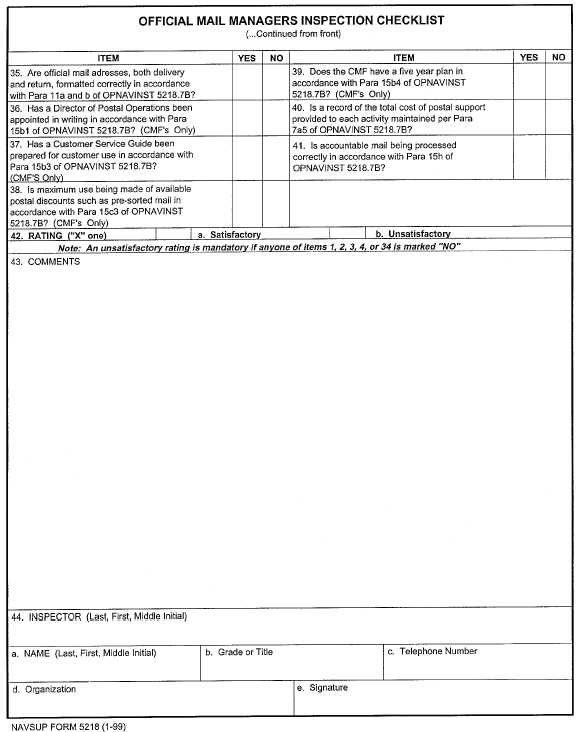 ·   

Set up controls on postal expenses to create a
cost-effective mail management program.
Command OMMs are required to do the following:
·   

Keep commanders informed of the effectiveness
of the OMCCP and any problem areas.
·   

Supervise the command's OMCCP.
·   

Annually contact, provide assistance, guidance,
training, and discuss mailing requirements with
activities  within  their  jurisdiction  that  produce
forms,  publications,  and  periodicals.
(Keep
13-13
PCf13008A
Figure 13-8.—An example of a NAVSUP Form 5218—Continued.