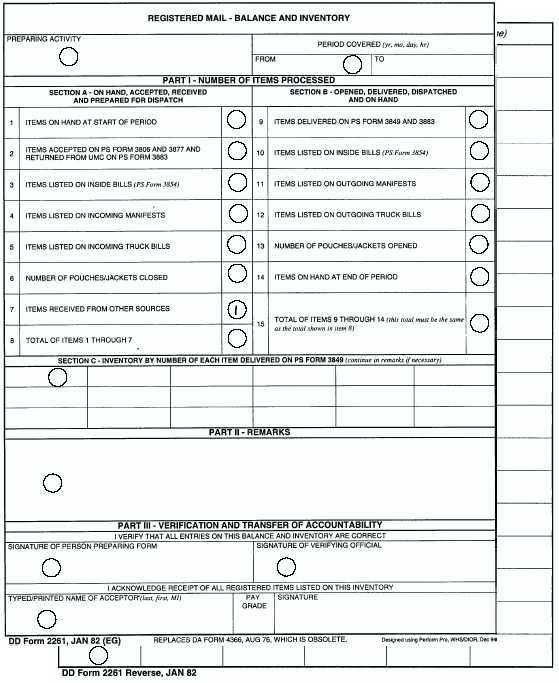 inventory and begin a crosscheck of the numbers for
each transaction since that time.
If, upon completion of a recheck, the balance and
inventory still indicates a registered item is missing,
you should identify the number of the missing item and
source  from  which  it  was  supposedly  received  and
perform the following:
·   

If the mailer is served by your activity, notify that
person that the article is missing and determine if
the article may have been accidentally returned.
·   

If the mailer's response is negative, you should
then  contact  all  units  or  activities  to  which
registered  articles  were  dispatched  during  the
reporting  period.    Determine  if  the  item  may
have been included in a pouch, but not listed on
the bill, or if the item was accepted in error.
·   

In cases where the mailer is not served locally,
you  should  contact  the  dispatching  activity  by
phone, E-mail, or naval message.
7-24
PCf0720
A
B
C
D
E
F
G
H
J
K
L
M
N
O
P
Q
R
T
U
W
V
S
Figure 7-21.—An example of a DD Form 2261 (Front and Reverse).