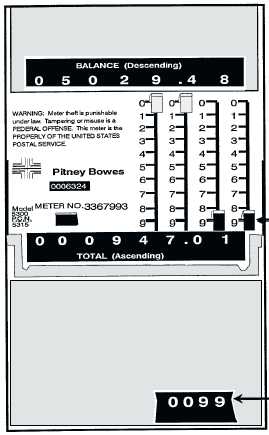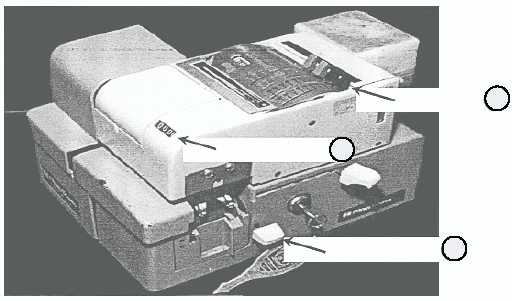 ·   

Remove  the  meter  stamp  from  the  meter
machine.  Verify the amount and place the meter
stamp in the upper-right corner of the article.
Note:  When customers use name labels or tags
to address an article, the meter stamp must be
applied in the upper-right corner of the label or
tag (see figure 8-15).
Occasionally,  an  operating  clerk  may  print  a
postage meter tape for the wrong amount of postage.  If
the amount of the tape is lower than the total required,
use the tape and make a new tape for the difference.  If
the  tape  exceeds  the  amount  required,  print  a  new
meter  tape.    The  clerk  retains  all  unused  tapes  and
submits  them  to  the  meter  custodian  as  part  of  the
remittance at the end of the business day.
Note: During the business day, another patron may
present an article for mailing requiring enough postage
and  fees  for  the  clerk  to  use  the  unused  tape  from
earlier in the day.
ABSENCE OF OPERATOR
During short absences from your window, lock the
base-operating lever.  During longer absences, such as
for lunch, you may release the meter to another clerk
for operation.  If you release the meter to another clerk,
you must (see figure 8-16):
·   

Record  the  descending  and  ascending  register
readings on the reverse of the triplicate copy of
PS Form 3602-PO.   Both you and the relieving
clerk will initial the readings.
8-21
PCf0812
VERIFY
AMOUNT
SLIDE
UP
OR
DOWN
Figure 8-12. —Setting postage amount.
PCf0813
3
2
1
VERIFY  AMOUNT
SET  AMOUNT
DEPRESS  LEVER
Figure 8-13.—An example of procedures for printing $.99 or less meter stamp.