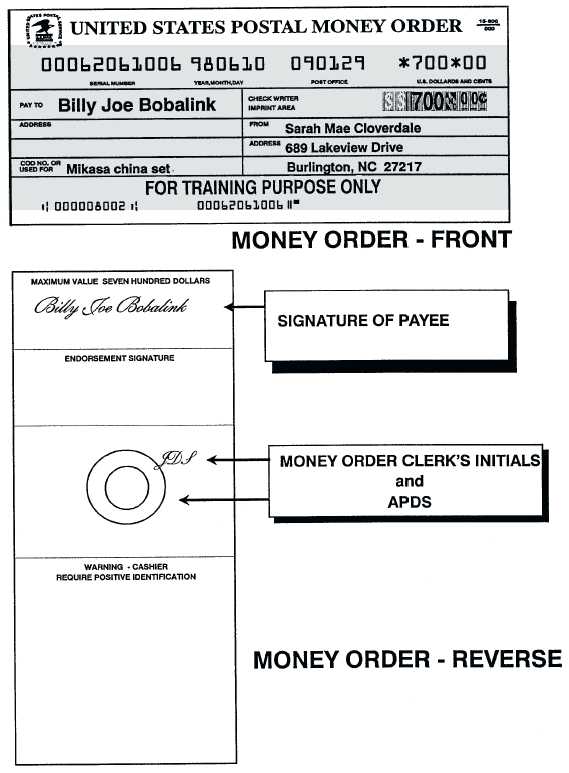 ·   

Require  the  customer  to  sign  the  money
order   above  the  words  ENDORSEMENT
SIGNATURE.
·   

Stamp  the  money  order  with  the  APDS  and
initial it (see figure 8-25).
Money  orders  should  be  cashed  regardless  of
whether  such  orders  have  been  folded,  stapled,  or
otherwise mutilated, provided the entries are clear and
complete.
Paid money orders must not be mixed with money
order vouchers or spoiled money orders.  They will be
8-38
FPO AE 09561
PCf0825
USS UNDERWAY CV-66
Figure 8-25.—An example of required endorsements for cashing money orders.