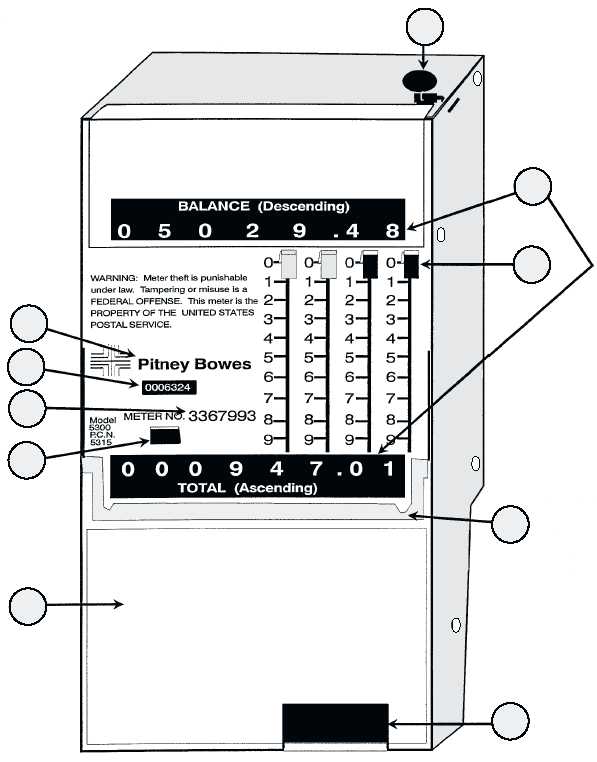 tapes  showing  .00  in  the  indicia  or  for  less  than  5
cents.  Meters do not print a single tape for more than
$99.99.
The following are parts of the meter head:
Part 1:  LEAD/PLASTIC SEAL.  COPEs use this seal
to secure the meter head after setting (adding) postage
to the meter.  (The seal is NOT actually a part of the
meter head, but clerks should be aware that the seal
must be present and secure before accepting or using
the meter.)
Part 2:   RECORDING  MECHANISM.   The postage
meter  incorporates  two  visible  postage  counting
8-15
1
2
3
4
5
6
7
10
8
9
PCf0806
Figure 8-6.—An example of a postage meter head.