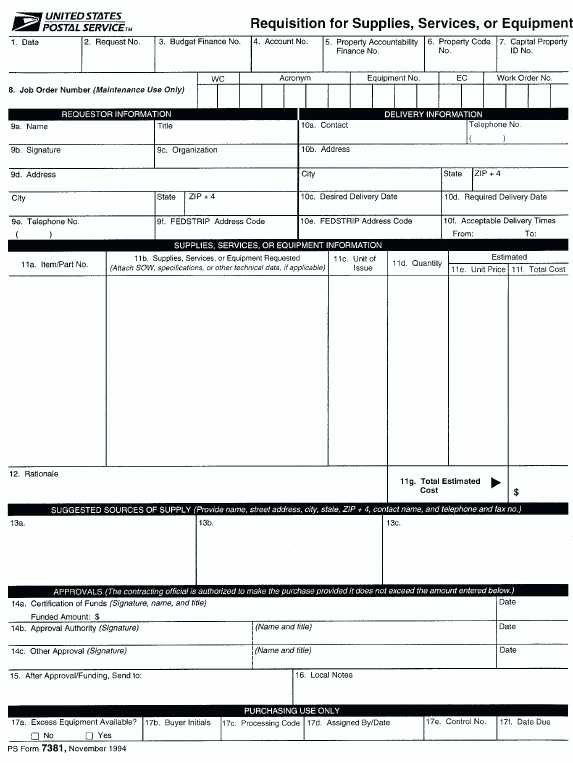 ISSUING SUPPLIES
Issuing  supplies  is  the  responsibility  of  the
designated postal supply clerk. When issuing supplies,
enough should be issued to each section of the MPO to
last at least a week at a time.  When supplies are issued
the balance on hand on PS Form 1586, Supply Record
(see figure 12-6) must be adjusted to reflect the current
balance.     You  accomplish  this  by  subtracting  the
quantity  issued  from  the  quantity  shown  on  the
"Balance on Hand" column.
12-9
PCf12004
Figure 12-4.
An example of a PS Form 7381.