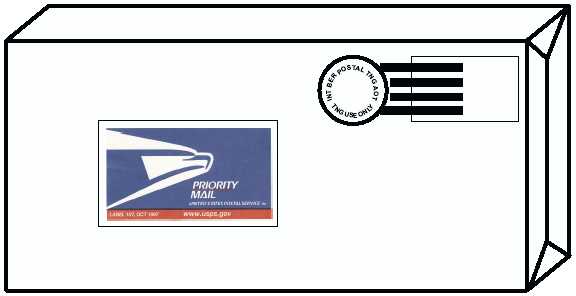 Q4-1.     What  is  the  definition  of  domestic  mail  as
stated in the Domestic Mail Manual?
Q4-2
List  the  factors  that  determine  the  different
classes of mail.
Q4-3.
Domestic mail is divided into what five classes
of mail?
Q4-4.
If an article being presented for mailing is not
square or rectangular in shape, at what part of
this  article  should  the  measurements  be
taken?
Q4-5.
Express  Mail  service  is  available  at  all
MPOs?  (True/False.)
Q4-6.
What document is used to send Express Mail
via post office to addressee?
Q4-7.
A privately printed post card is considered to
be what class of mail?
Q4-8.
What  is  the  minimum  size  limit  for  a  post
card?
Q4-9.
Define First-Class zone rated (Priority) mail.
Q4-10.   First-Class  zone  rated  (Priority)  mail  must
not exceed what maximum weight limit?
Q4-11.   What  is  the  maximum  combined  length  and
girth  of  a  First-Class  zone  rated  (Priority)
parcel that may be accepted in the mail?
Q4-12.   The  USPS  has  divided  the  U.S.  and  its
territories into how many zones?
Q4-13.   Explain the Balloon Surcharge
Now turn to appendix 1 to check your answers.
PERIODICALS
Learning  Objective:   

Recall  the  makeup  of
Periodical mail.
Periodicals are publications such as magazines and
newspapers  whose  primary  purpose  is  transmitting
information  to  an  established  list  of  subscribers  or
requesters.  Webster dictionary defines periodicals as
publications  published  at  regular  intervals  of  more
than  one  day

.     Only  publishers  and  registered
newsagents authorized periodicals mailing privileges
may mail at the Periodicals rate.
WHAT MAY BE MAILED AT THE
PERIODICALS RATES
Periodical matter consists of complete magazines,
newspapers and other periodicals (the term 

complete,
means  in  the  same  manner  the  publication  was
published). A cutout page of a magazine or a portion of
a  newspaper  is  not  considered  periodicals  matter.
Based on their weight, they'll be considered standard
mail matter.
PERIODICALS MAILED BY THE
GENERAL PUBLIC
As  a  military  postal  clerk,  you  need  only  be
concerned  with  newspapers  and  other  periodicals
mailed  by  the  general  public  (persons  other  than
publishers or registered newsagents).   These articles,
which have previously been entered into the USPS at
the  Periodicals  rate,  will  be  charged  the  applicable
4-11
PCf0405
DATE
Able B. Seaman
USS Underway (CV-66)
FPO AE 09561-0001
Mr. Jack Frost
5 Sunnyside St.
Anytown US 11111
Figure 4-5.—Endorsement on a Priority Mail article.