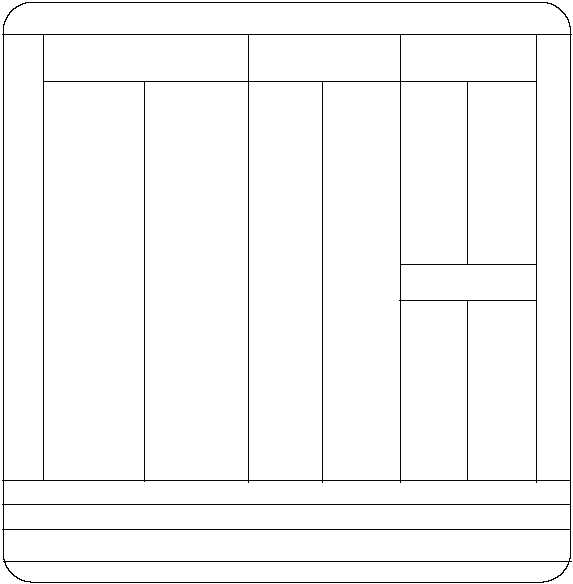 Q9-20.   At  what  locations  should  letter  collection
boxes be placed at overseas naval facilities?
Q9-21.   Collection  boxes  aboard  ship  should  be
constructed of what type of material?
Q9-22.   What  type  of  locking  device  is  required  for
shipboard collection boxes?
Q9-23.   What   unique   feature   does   GSA   three
position-tumbler,  series-type  locks  have  that
other locks do not?
Q9-24.   What  form  is  used  to  display  the  collection
hours on collection boxes?
Now turn to appendix 1 to check your answers.
POSTAGE PAYMENT
Learning Objective:   

Recognize the different
ways mail can be sent without prepayment of
postage and the manner in which these types of
mail are processed.
Postage on all mail must be fully prepaid at the
time it is deposited in the post office or a collection
box, except for the following types of mail:
·   

Business Reply Mail
·   

Official Mail (refer to module E of the DMM)
·   

Mail sent by members of the Armed Forces as
Free
9-17
HOURS OF COLLECTION
MONDAY THRU FRIDAY
EXCEPT HOLIDAY
SATURDAY
SUNDAY
HOLIDAY
A.M.
A.M.
A.M.
A.M.
P.M.
P.M.
P.M.
P.M.
BOX LOCATION FOR LATER COLLECTION
LOCATION OF THIS BOX
A FINE OF $1,000 OR THREE YEARS IMPRISONMENT
FOR TAMPERING WITH THIS BOX, LOCK OR CONTENTS
PCf0908
Figure 9-8—An example of a D1175B, Hours of Collection card.