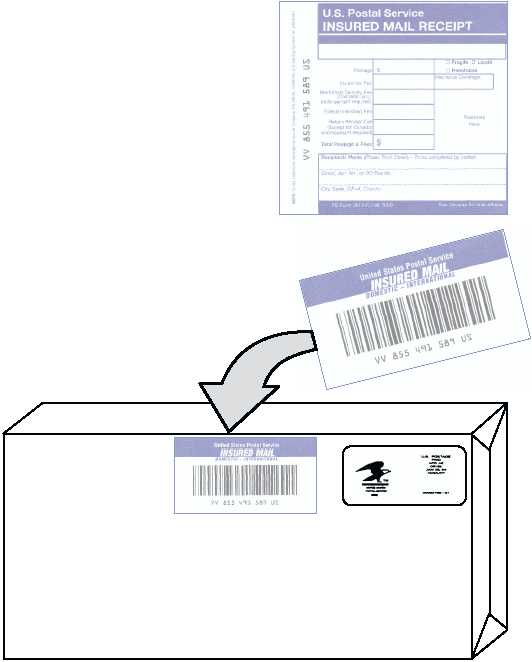 Then if postage stamps are used, they are canceled by
the accepting clerk as shown in figure 5-8.
This form is completed as follows:
Step 1:  The mailer enters the complete return address
just as it appears on the article presented for mailing.
Step  2:    The  mailer  enters  the  complete  address  of
addressee just as it appears on the article.
Step 3: The mailer affixes a postage stamp(s) for the fee
in  this  area,  or  the  accepting  clerk  affixes  a  postage
meter strip.
Step  4:     The  accepting  clerk  cancels  the  postage
stamp(s).
Endorsement
There  is  no  endorsement  made  to  the  article
presented for mailing to indicate that a Certificate of
Mailing was purchased.
RETURN RECEIPT
Some  customers  may  want  to  know  when  a
particular  piece  of  mail  has  been  delivered  to  an
5-7
SPECIAL STANDARD MAIL
S A M
J.W. SQUID
1401 CONCORD ST
EUGENE  OR  97403
CDR  P.T. BOAT
NETPDTC
6490 SAUFLEY FIELD RD
PENSACOLA  FL  32509
PCf0506
$5.84
Figure 5-6.

An example of proper placement of a Numbered Insured endorsement.