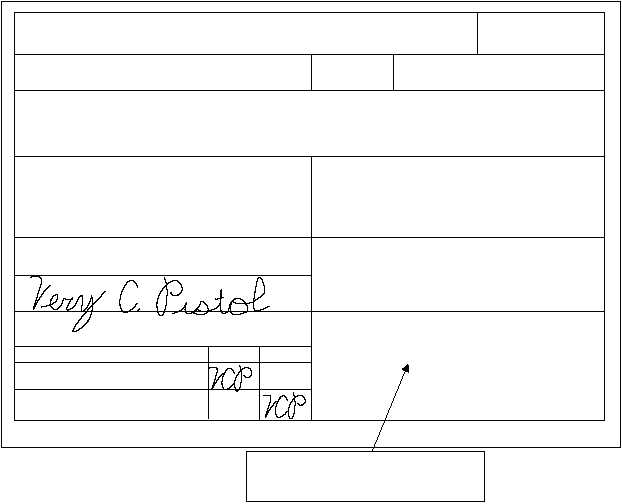 –  

Placing your command's return address in the
upper left-hand corner of the envelope.
–  

Computing the postage due (refer to the DMM
for amount to charge per notice).
–  

Entering the publisher's (sender's) address in
the address space.
·   

Make   an   entry   on   the   directory   card   or
automated  directory  file  that  a  PS  Form  3579
was sent.
·   

Treat the newspaper as waste.
Return to Sender
Return magazines or newspapers to the publisher
after  the  60-day  forwarding  period  has  expired  only
when   they   bear   the   endorsement   "ADDRESS
SERVICE  REQUESTED."
Directory  clerks  must
prepare and attach PS Form 3579 to the outside of the
article   and   endorse   these   items   "RETURN   TO
SENDER," "UNDELIVERABLE AS ADDRESSED,"
and "POSTAGE DUE," but do not compute the postage
(see figure 11-15).
Treat as Waste
After preparing PS Form 3579 and removing the
address label off the publication, directory clerks are
authorized  to  give  magazines  and  newspapers  to
authorized agencies or treat them as waste.
NOTE:  Remember, DO NOT destroy periodicals
endorsed "Address Service Requested."  Return these
publications to the publisher.
STANDARD MAIL (A) (BULK RATE)
This  less  expensive  class  of  mail  is  used  by
businesses and organizations that mail large quantities
of  mail  to  advertise  their  merchandise  or  services.
Presorted  Standard  Mail  (A)  consists  of  circulars,
catalogs,  income  tax  booklets,  etc.,  and  is  easily
11-14
AOf1113
NOTICE OF CHANGE OF ADDRESS
OPNAV 5110/5 (Rev 3-90)
S/N 0107-LF-0092500
NAME (Last,  first,  middle)
PISTOL, VERRY C.
S-1 DIV
USS UNDERWAY (CV-66)
FPO AE 09561-0001
SK1
23 JUN 01
888-88-8888
23 MAY 01
6/02
PRIVACY ACT STATEMENT: Authority:  Tile 39 USC and DOD/US Postal Service Agreement, 2 Feb 59
PRINCIPLE PURPOSES:  To route or forward (directory) mail. ROUTINE USES:  Use by military and civilian personnel in mail functions.
Data are inspected by commanders, postal officers, and military and civilian inspectors. Disclosure is voluntary; however, failure to
provide the requested information could result in inability to forward mail.
RANK/RATE
DATE
NEW ADDRESS 

(Consult SNDL for address)
OLD ADDRESS 

(Attach mailing label for publisher)
ESTIMATED REPORTING DATE
DEPENDENT'S NAME (If applicable)
Connie J.
Marry L.
Tom E.
SIGNATURE
FORWARD SECOND CLASS MATTER FOR 60 DAYS
ITEM
YES
NO
MAGAZINES
NEWSPAPER
THIS SPACE FOR POSTAL CLERK
*U.S.GPO: 1993-0-0704-079/80671
SOCIAL SECURITY NUMEBR
PS Form 3579 sent to Shipreck Computers Inc. on 3 Jun 01
Indicate on the directory card the name of the
publication and date of notification to prevent
sending duplicate notifications to publishers
S-1 DIV
USS NEVERSAIL (CG-10)
FPO AE 09556-0001
Figure 11-13.—An example of an OPNAV Form 5110/5 indicating a PS Form 3579 was sent.