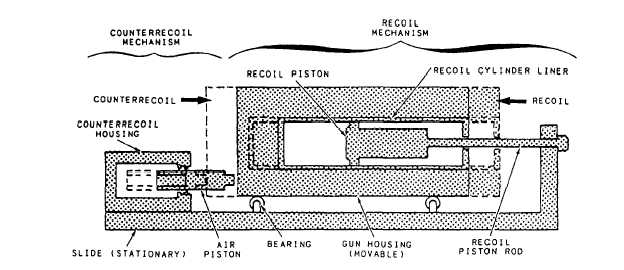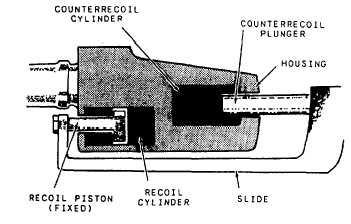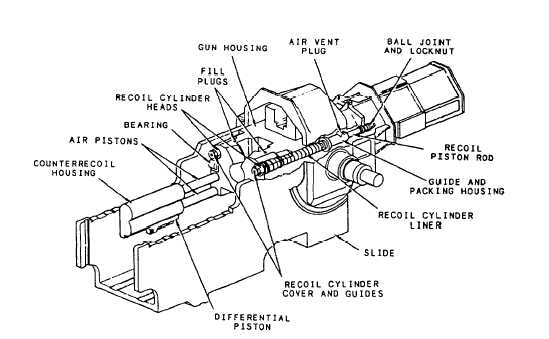 Figure 6-12.–Recoil and counterrecoil system.
holds the pistons against the back of the housing, and
forces  them  into  the  stationary  chamber  during  recoil.
Figure 6-13.–A basic recoil and counterrecoil system.
Since the air pressure in the counterrecoil system is
the only thing holding the gun in battery, all guns are
equipped with a safety link. The safety link physically
attaches the housing to the slide to prevent it from
moving if system pressure is lost. The safety link is
disconnected  prior  to  firing.
Firing  Circuits
Basically, a firing circuit supplies firing voltage to
the propelling charge primer. This sounds simple, but
the application can be quite complicated. For a safe
Figure 6-14.–5"/54 Mk 42 recoil and counterrecoil system.
6-17