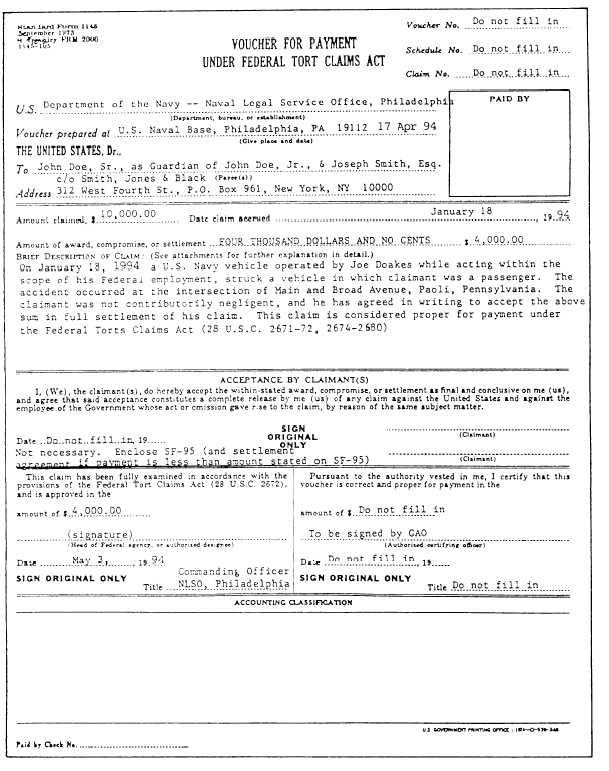 it. Federal tort claims settled for over $2,500 are not
All  payments  using  Navy  claims  funds  should  be
paid  using  Claims,   Defense  Appropriation  funds.
made on a Voucher for Disbursement and/or Collection,
Payment  is  made  by  submitting  a  Voucher  for  Payment
NAVCOMPT  Form  2277  (fig.  12-8),  or  its  equivalent.
Under  Federal  Tort  Claims  Act,  Standard  Form  1145
The form identifies to whom the money is paid, the
(fig. 12-7), to the Claims Division, General Accounting
amount of payment, and the account from which the
office.
funds  will  be  withdrawn  (indicated  by  the  accounting
Figure 12-7.—Sample Standard Form 1145, Voucher for Payment Under Federal Tort Claims Act.
12-36