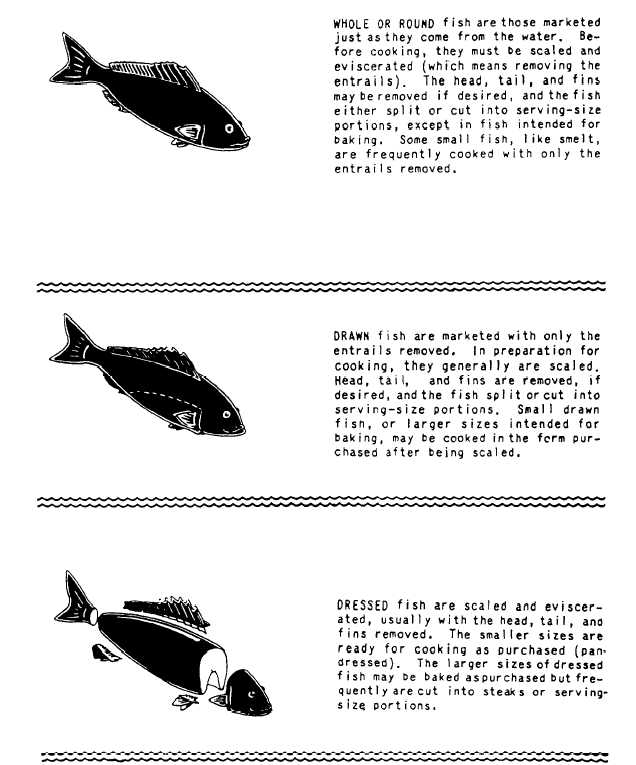 All  fresh  fish  will  spoil  rapidly  if  mishandled.
Most GMs purchase fish in the form that it will be
Keep  under  refrigeration  and  use  within  3  days  of
prepared. Fresh fish may be purchased in a variety of
receipt. Keep frozen fish at 0°F or below.  

Thaw

fish
cuts or forms as illustrated and described in figure 6-8.
at
36°F
—
never
in
water
.
Handle   thawed   fish
When you are buying fresh fish locally, you should
carefully  to  prevent  breakage.  

Never

 

refreeze

 

fish
check for quality and freshness. Fresh fish should have
once
thawed
.
the  following  characteristics:
Figure 6-8.—Market forms of fish.
6-16