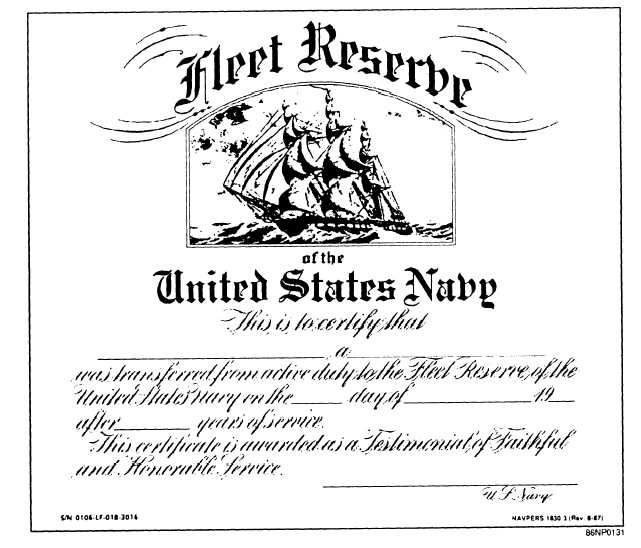 Obligated service through the requested date is
mandatory.  To  increase  personnel  stability  insofar  as
enlisted  distribution  is  concerned,  commanding  officers
should advise members planning to transfer to the Fleet
Reserve that they must submit an application. This
application  should  be  received  by  CHNAVPERS  (PERS
273) not less than 6 months and nor more than 1 year in
advance or the requested date.
NOTE:

An exception to these dates is discussed in
the  following  paragraph.
When  a  member  will  meet  the  initial  20-year
eligibility requirements for transfer to the Fleet Reserve
1 to 6 months beyond the normal PRD and requests a
Fleet  Reserve  date  to  coincide  with  his/her  date  of
eligibility, a maximum 6-month overtour beyond the
present PRD maybe authorized.
NOTE:

Sevicemembers in receipt of orders are not
afforded  this  option.
The  PRD  is  adjusted  to  reflect  the  overtour  on
issuance  of  the  Authorization  for  Transfer  to  Fleet
Reserve BUPERS letter or message. Members who
want  to  elect  this  option  should  make  sure  their
application for transfer to the Fleet Reserve is sent
between  6  to  12  months  before  the  expiration  of  their
current  enlistment  PRD.
PRE-SEPARATION  CEREMONY  FOR
TRANSFER TO FLEET RESERVE OR
RETIRED LIST
Transfer of individuals to the Fleet Reserve or to the
Retired   List   should   be   preceded   by   a   ceremony
designed to express the Navy's appreciation for the
many  years  of  faithful  and  honorable  service.  It  is
during  this  ceremony  that  certificates,  such  as  the
Fleet  Reserve  Certificate,  NAVPERS  1830/3  (fig.
13-8),  and  the  Certificate  of  Retirement,  DD  Form
Figure 13-8.—Fleet Reserve Certificate, NAVPERS 1830/3.
13-19