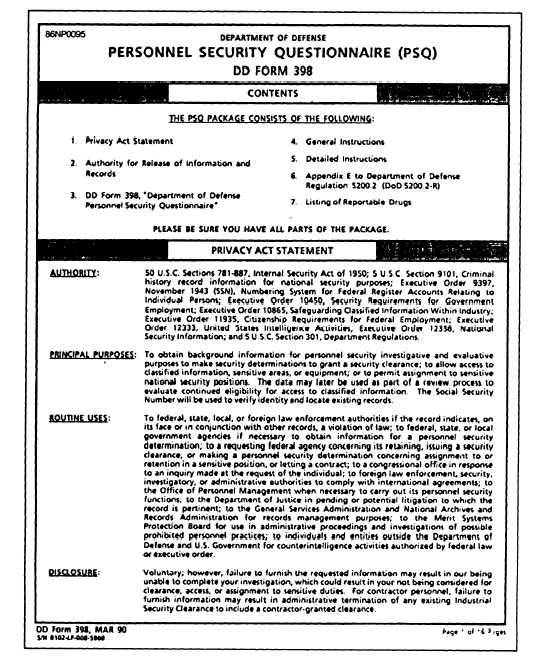 Figure 6-5.—Personnel Security Questionnaire (PSQ), DD Form 398.
l  Geneva  Conventions  Identification  Card  for
l
Medical  and  Religious  Personnel  Who  Serve  in  or
Accompany the Armed Forces, DD Form 1934. (This
l
form may be placed in an envelope and stapled to the
l
inside,  left  cover.)
@
Right Side
l
The following documents should go on the right
side  of  the  officer  service  record.  File  them  in  the
l
following sequence with the document mentioned first
on top
6-8
Administrative  Remarks,  NAVPERS  1070/613.
History  of  Assignments,  NAVPERS  1070/605.
Officer Data Card, NAVPERS 1301/51.
Limited  Duty/Warrant  Officer  History  Card,
NAVPERS 1070/1 25.
Officer  Qualification  Questionnaire,  NAVRES
1301/4.
Officer    Qualifications    Questionnaire,
NAVPERS 1210/5. (A sample of this form is
shown in fig. 6-6.)