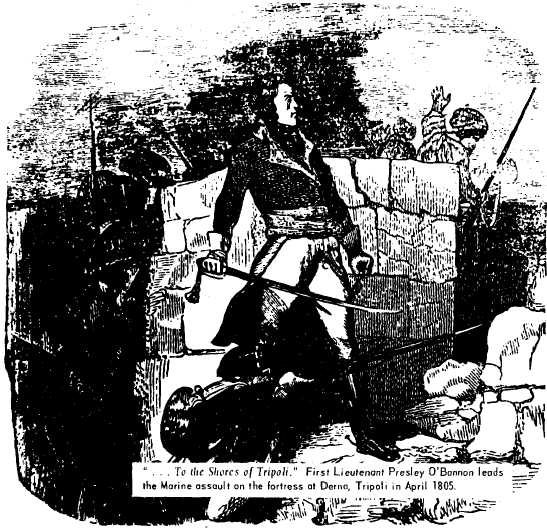 Figure 14-3.-(Continued . . . and in the war with Barbary Powers. An official version of the Hymn was issued in 1929.
Marine Division
Marine Aircraft Wing
The  Marine  Division  is  the  basic  ground  or-
ganization of the FMF. Organized as a combined
arms  team,  it  includes  service  units  needed  for
sustained combat. A division consists of three in-
fantry  regiments;  an  artillery  regiment;  a  head-
quarters battalion with service, motor transport,
military police, and communications capabilities;
a reconnaissance battalion; a tank battalion; a light
armored infantry battalion; a combat engineer bat-
talion; and an assault amphibian battalion. Each
infantry  regiment  is  composed  of  three  infantry
battalions. An infantry battalion, the basic tactical
unit of the division, contains four rifle companies,
a weapons company, and a headquarters and ser-
vice  company.  Rifle  companies  are  further  divided
into  three  platoons,  each  with  three  squads  of
three  fire  teams,  and  a  weapons  platoon.
The   Marine   aircraft   wing   (MAW)   is   the
highest-level  tactical  aviation  command  in
the  FMF.  Its  structure  makes  it  capable  of
providing   all   types   of   air   support   required
in   tactical   air   operations.   Each   of   the   exist-
ing   wings,
although   varying   in   size,   is   a
balanced   combat   force   task-organized   into
various   aircraft   groups.   These   groups   are
composed   of   squadrons,   which   provide   air-
craft,  support  equipment,  and  personnel  re-
quired   to   perform   assigned   missions.   Each
wing  has  a  variety  of  aircraft—attack,  fighter
attack,   reconnaissance,   electronic   countermea-
sures,    transport,   and   rotary   wing.   Depend-
ing   on   the   model   of   the   aircraft   assigned,
a   squadron   will   have   from   10   to   24   air-
craft.
14-5