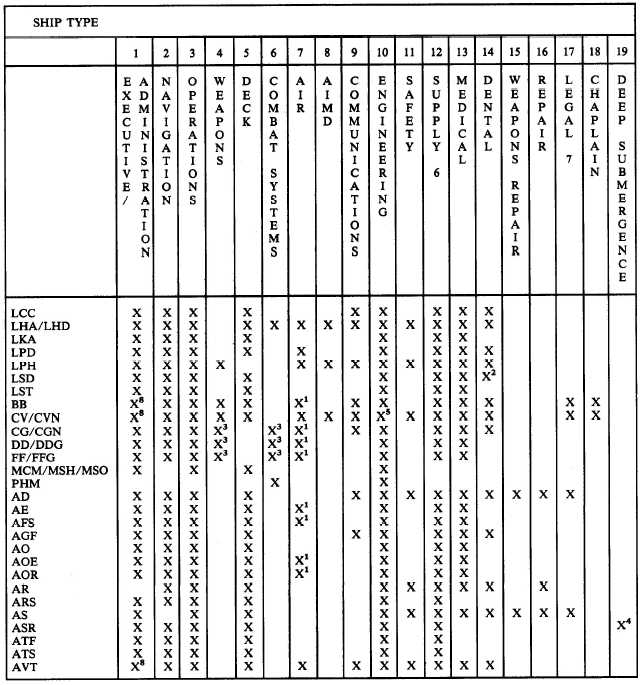 Table 16-1.—Shipboard Departmental Organization
NOTES:
1.    ON LAMPS/VERTREP HELO DETACHMENT SHIPS ONLY.
2.    ON CGN 9/LSD 41 CLASSES ONLY.
3.    CG 26, CG 47, CGN 25, CGN 36, CGN 38, DD 963, DDG-51, DDG 993, AND FFG 7 CLASS SHIPS ARE
REQUIRED TO HAVE A COMBAT SYSTEMS DEPARTMENT VICE A WEAPONS DEPARTMENT.
4.    ASR 21 CLASS ONLY.
5.    NUCLEAR POWERED CARRIERS WILL ALSO HAVE A REACTOR DEPARTMENT.
6.    ON SMALL SHIPS WHEN A LINE OFFICER ASSUMES SUPPLY OFFICER DUTIES, HE/SHE
SHALL BECOME A DEPARTMENT HEAD.
7.    ON SHIPS WITH A JUDGE ADVOCATE ASSIGNED THERE SHALL BE A LEGAL DEPARTMENT.
8.    IN BB/CV/CVN/AVT THERE IS AN ADMINISTRATION DEPARTMENT.
16-3