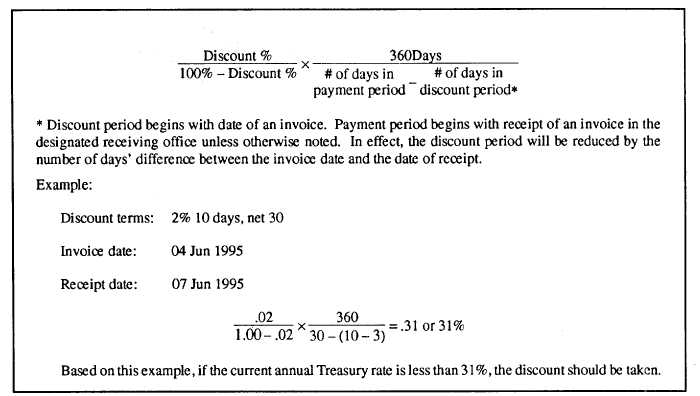 Figure 6-2.—Computation of annual percentrages for discounts.
activities  must  make  every  feasible  effort  to  expedite
paying office is charged with the responsibility for any
the  processing  of  all  invoices  offering  discounts.
Unfortunately,  however,  discounts  are  sometimes
lost.  Whenever  a  discount  is  lost,  whether  intentionally
or unintentionally, the paying officer should pay the bill
in  the  normal  manner  when  paying  other  bills  not
offering discounts. Each DO is required to maintain a
record of discounts that were required to be taken but
were  lost  because  the  disbursing  office  failed  to  process
the  bill  within  the  allowed  time  frame.  The  record
should contain all mandatory discounts that were lost,
regardless  of  whether  the  purchase  or  service  contracts
called  for  the  discounts.  The  record  will  identify  each
invoice  and  the  activity  responsible  for  losing  the
discount on that invoice.
Since   the   discount   period   begins   with   the
contractor's invoice date, the Navy will be unable to
take   a   discount   in   some   instances   because   of
circumstances beyond its control. An example of this
would  be  a  discounted  invoice  that  was  received  after
the discount period had already expired. A record of
this type of lost discount will also be maintained.
Except  for  paying  offices  and  those  instances
mentioned in the previous paragraph, the activity in
possession of the dealer's bill on the date the discount
expires  is  considered  responsible  for  the  loss.  The
lost discounts from dealers' bills in its possession on the
date   the   discounts   expired   under   the   following
conditions:
The  dealer's  bill  offers  a  discount  greater  than
$15 but less than $500 and was received at least
3  working  days  before  the  expiration  of  the
discount  period.
The  dealer's  bill  offers  a  discount  greater  than
$500 but less than $1,000 and was received 2
working  days  before  the  expiration  of  the
discount  period.
The dealer's bill offers a discount of $1,000 or
more and was received 1 working day before the
expiration of the discount period.
Any activity that receives a dealer's bill offering a
discount and fails to process the bill for payment within
one-third  of  the  discount  period  is  charged  with
responsibility for the loss of the discount. The only
exceptions are when the paying office can prove the
following   circumstances:
1. The dealer's bill was not delivered in time for
the   paying   office   to   meet   the   payment
requirements  previously  described.
6-7