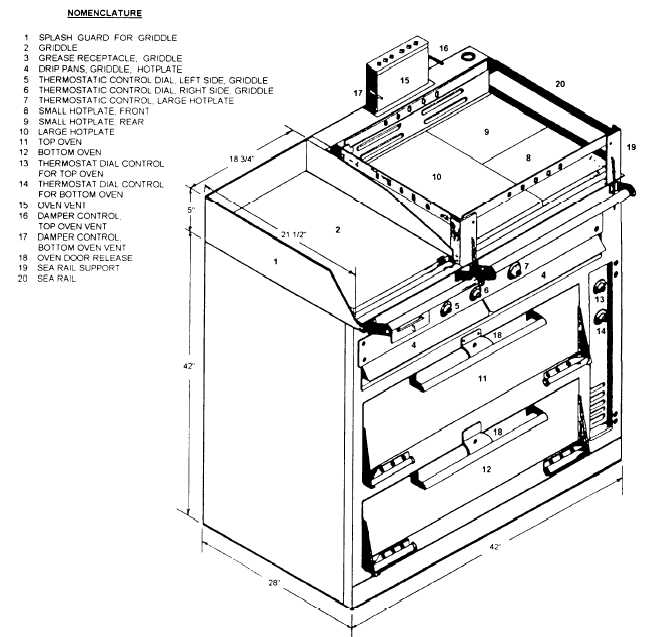 .  On  single-speed  independent  fan  motor:  preheat
oven 25°F above temperature specified in recipe. Turn
the fan off. Reduce heat 25°F. Load oven quickly and
close doors. Turn fan on after 7 to 10 minutes and keep
it  on  for  remaining  cooking  time.  

(EXCEPTION:
Leave fan off for bacon to eliminate fat from blowing
throughout  the  oven.)
Types S
Read
They will
and  understand  the  manufacturers'  manuals.
make your job easier and safer.
ELECTRIC  RANGES
Electric  ranges  are  normally  found  in  private
messes,   small   ships,   and   submarines.
descriptions and uses will now be explained.
Type S (fig. 4-5) is found on submarines.
Range
The type
S is a compact galley unit consisting of a griddle on the
left   side   and   hot   plates   on   the   right   side.   A
Figure 4-5.—Type S electric range.
4-9