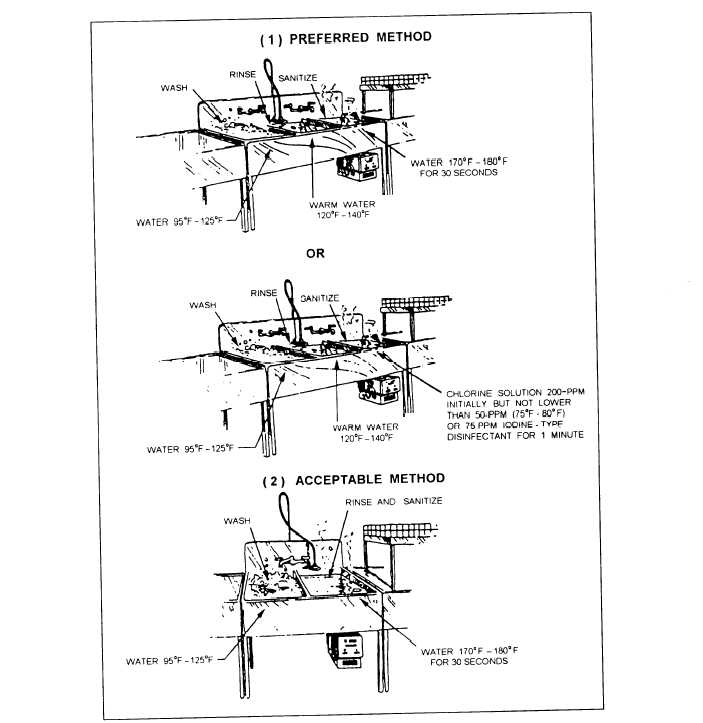 temperatures necessary for the proper cleating and
rinse compartment. Regardless of the type of sink on
sanitizing of foodservice equipment and utensils.
board  your  ship  or  station,  the  procedures  outlined  in
figures  1-7  and  1-8  should  be  followed.
Hand  Dishwashing
The  equipment  provided  for  manual  dishwashing
Machine  Dishwashing
varies from a one-compartment sink to the preferred
High-standard  dishwashing  demands  that  the
three-component  sink.  A  remote  dial  thermometer
machine be kept clean inside and out. Lime deposits
and a booster heater should be installed under the final
from water should not be allowed to accumulate inside
Figure  1-7.—Methods for manual washing of dishes and cooking and serving utensils.
1-13