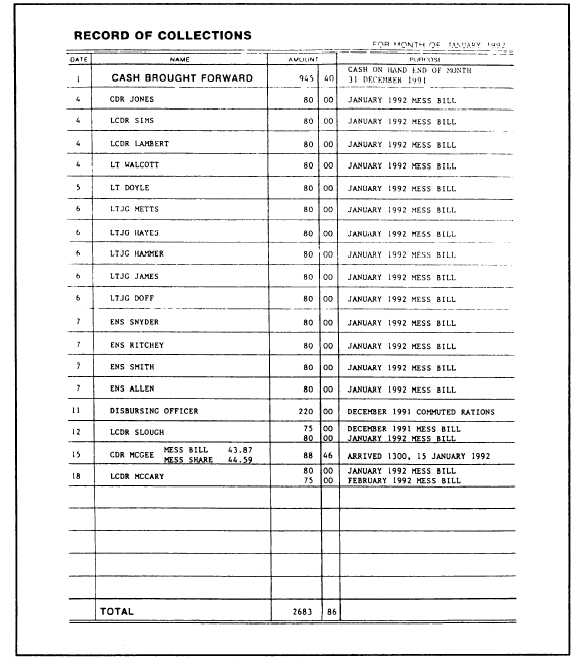 at least one member of the audit board. The leading
mess   petty   officer   assists   in   the   inventory.   The
inventory is prepared in duplicate, using either a locally
prepared form or a NAVSUP Form 1059. All provisions
procured from the supply department or from approved
commercial  vendors  must  be  priced  for  inventory
purposes at the latest price paid for each item.
As soon as the listing of items and prices on the
inventory sheets are completed, the mess treasurer
completes the extensions and totals the original sheets.
The senior member of the audit board arranges to have the
duplicate copy extended and totaled. If these totals are not
in agreement, differences must be reconciled. It is best
to complete this work the same day as the inventory, so
that  stores  may  be  reinventoried  if  necessary.  The
original inventory is retained in the mess records. The
duplicate copy is retained by the senior member of the
audit board. This duplicate copy is used to make sure
no alterations are made to the original inventory.
ACCOUNTING  PROCEDURES
The mess treasurer is required by  

Navy  Regulations
to keep an accurate account of all receipts (collections)
Figure  3-2.—Record  of  collections.
3-6