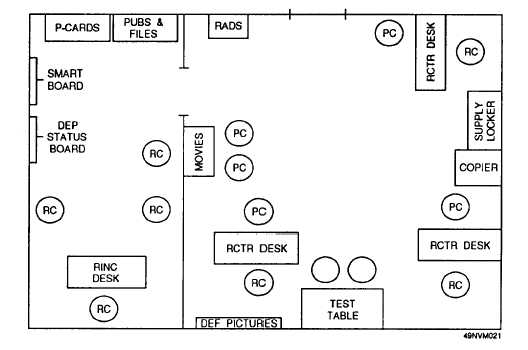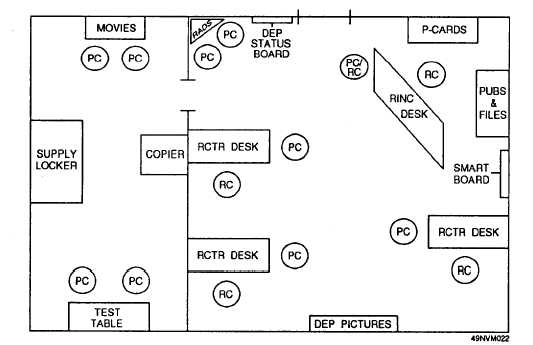 l  The  delayed  entry  program  (DEP)  status  board
and  any  DEP  picture  or  award  boards  should  be
placed prominently so DEP members and applicants
alike  can  easily  see  them.
How important can office layout really be? Let's
take a look at NRS Suburbia, a recruiting station with
a RINC and three other recruiters. Figure 4-3 shows
how the previous RINC had set up the office. Figure
4-4  shows  how  the  current  RINC  changed  the
arrangement.  First,  notice  the  obvious  improvements.
The  RINC  is  now  co-located  with  the  recruiters  to
easily  observe  the  office  routine.  The  RINC  made
sure  there  was  easy  eye  contact  between  himself  and
all recruiters. The DEP status board was moved to
just inside the main door where it is highly visible to
DEP  personnel  and  prospects.  The  test  table,  movies,
and  office  equipment  were  moved  to  the  separate
Figure 4-3.–Ineffective use of office space.
Figure 4-4.—Effective use of office space.
4-13