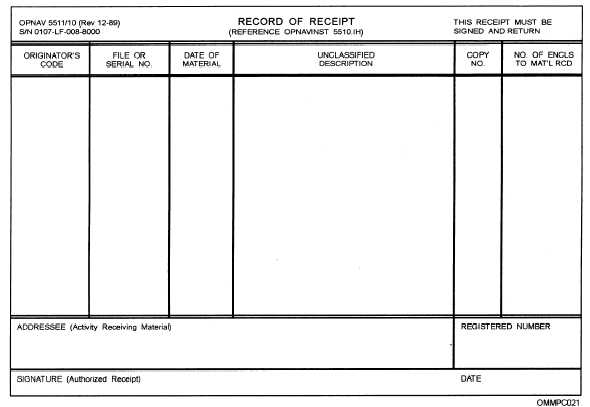 Figure 4-3.—Example of a Record of Receipt, OPNAV Form 5511/10.
Return Receipts are not a reliable form of proof of
delivery. Return Receipts are signed at the post office
point   of   delivery   at   the   same   time   a   signature   is
obtained  for  the  Registered  or  Certified  item.  Return
Receipts often become detached from the item before
delivery or lost in the mail while being returned to the
originator.
Q8.
Q9.
Q10.
What special service offers a chain of receipts
from the originator to addressee?
Certifieds mail is handled the same as what other
class of mail?
Under the Government Losses in Shipment Act,
federal  agencies  are  prohibited  from  using  what
Q11.
special  service  for  the  purpose  of  obtaining
indemnity?
When proof of delivery is required on an article
SUMMARY
mailed to another government agency, what form
should  be  enclosed?
In  this  chapter  we  examined  the  different  mail
classifications   used   by   the   United   States   Postal
Service. We talked about the Navy mailing policy and
explained  the  special  mailing  services  available  for
use on official mail.
4-7