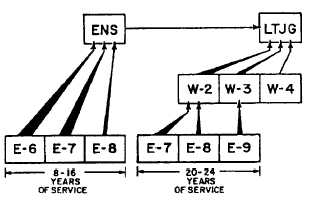 Figure 2-3.-Limited duty officer and warrant officer career
paths.
Competition in both of these programs has been
and  will  be  particularly  keen.  If  you  are  interested  in
applying  for  these  programs,  you  should  begin
preparation early in your career. To better prepare for
officer  status,  you  should  seek  to  increase  your
knowledge  by  on-the-job  training  and  specialized
training  through  schools  and  correspondence  courses.
Detailed  instructions  including  the  category  to  which
each enlisted rating may advance are contained in the
Service Procurement for Appointment Under the Active
and  Inactive  Limited  Duty  Officer  and  Chief  Warrant
Officer   Programs,   

NAVMILPERSCOMINST
1131.1.
2-13