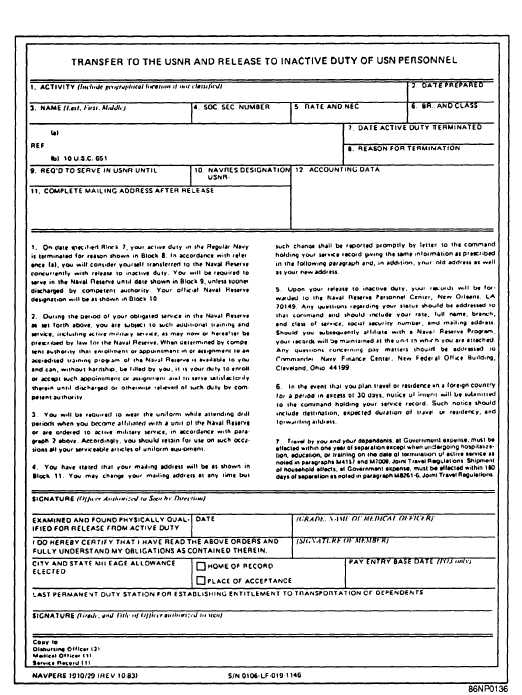 Figure  13-14.—Transfer  to  the  USNR  and  Release  to  Inactive  Duty  of  USN  Personnel,  NAVPERS  1910/29.
principal task is to assist job seekers find employment,
with  no  charge  for  the  service.
The Employment
Service  gives  veterans  priority  in  referrals  to  suitable
jobs and training. Disabled veterans have preference
over all other applicants. Veterans who are not ready for
work can receive job training, counseling, and work
aptitude  testing.  They  can  also  obtain  information  on
careers, skill training, and the types of jobs available in
the local area. Each office has a Veterans' Employment
representative who is ready to assist veterans with
special  employment  problems  or  questions.
The
addresses of local offices can be obtained from any post
office, the state employment agency at the state capital,
or the telephone book listed under U.S. Government.
REEMPLOYMENT  RIGHTS
The veteran may be entitled to reemployment in a
position held prior to his/her service in the Armed Forces
or to a job with like seniority, status, and pay.
13-27