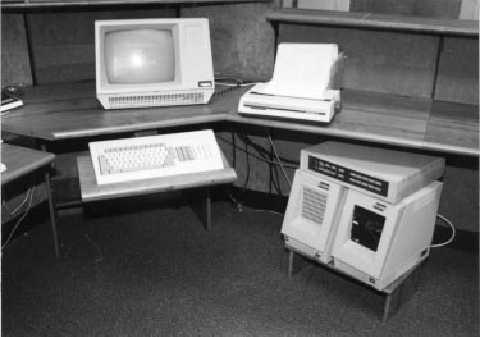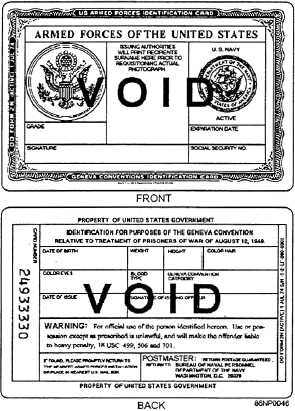 Figure 3-6.—Real-Time Automated Personnel Identification System (RAPIDS) computer used to access
DEERS by personnel at PERSUPPDDETs.
If you are working in the Identification Cards
section of the  PERSUPPDET  and  have  access  to
the   Defense   Enrollment   Eligibility   Reporting
System
(DEERS)
through
the
Real-Time
Automated     Personnel     Identification     System
(RAPIDS),  you  will  type  these  forms  into  this
computer    system.    Figure    3-6    shows    you    a
RAPIDS computer.
In the following sections,  we  will  discuss  the
general requirements for issuing armed forces ID
cards  to  active  duty  members,  Naval  Reserve  or
inactive   duty   members,   members   entitled   to
retired pay, dependents, and authorized civilians.
MEMBERS ON ACTIVE DUTY
The  Armed  Forces  Identification  Card,  DD
Form 2N (ACT), is printed in green security-type
ink.  It  is  issued  to  assist  identification  of  the
bearer  as  a  member  of  the  armed  forces  serving
on    extended    active    duty    and    to    serve    as
identification  for  purposes  of  Article  17,  Geneva
Conventions    relative    to    the    Treatment    of
Prisoners of War. It is not a pass. This card is the
property of the United States and must be carried
by all officers and enlisted members on extended
active  duty  at  all  times.  If  required  by  proper
military  authority,  it  must  be  surrendered  for
identification or investigation, or while the bearer
is in disciplinary confinement. Refer to figure 3-7,
which   shows   you   the   front   and   back   of   an
intentionally voided DD Form 2N (ACT).
Figure 3-7.—Armed Forces Identification
Card, DD Form 2N (ACT).
3-18