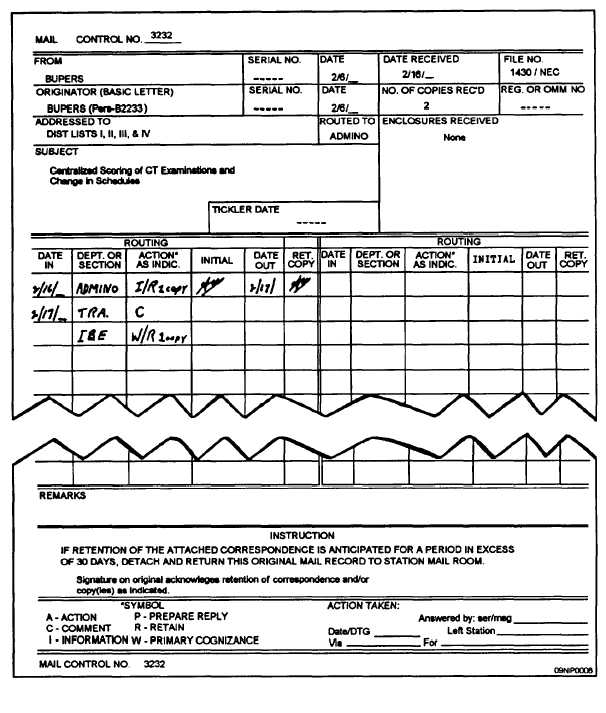 Figure 3-6.-Route sheet.
STANDARD SUBJECT IDENTIFICATION
The 13 major subject groups are subdivided into
NUMBERS
primary,   secondary,   and   sometimes   tertiary
breakdowns.
For   the   purpose   of   identification   and   filing,
standard  subject  identification  numbers  classify  Navy
Figure 3-8 is an example of an identifying symbol
correspondence and directives under 13 major series
assigned to an instruction issued by the Office of the
groups.   These   major   series   groups   are   further
Secretary of the Navy.
subdivided by use of the last three digits in the major
Consecutive  numbers  are  assigned  to  instructions
series.
having the same subject identification number to show
3-13