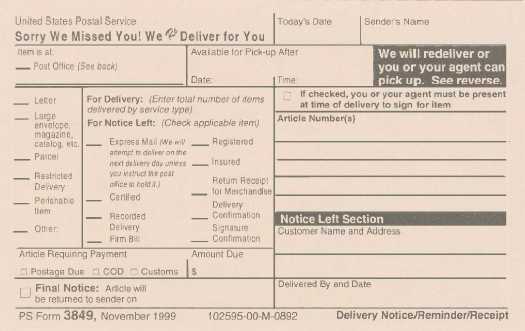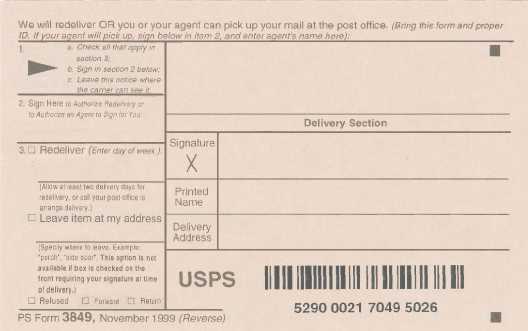 Refer to the Individual Country Listings of the IMM
for special services available for each country.
CERTIFICATE OF MAILING
Customers can purchase a certificate of mailing,
PS Form 3817, when they send unregistered letters,
letter  packages,  post/postal  cards,  printed  matter
items,  matter  for  the  blind,  and  small  packets;
uninsured  parcel  post;  or  require  a  duplicate  of  an
original  certificate  that  pertained  to  a  previously
mailed  item.    A  certificate  of  mailing  cannot  be
obtained in combination with registered mail, insured
parcel post, or recorded delivery service.
6-15
FRONT
BACK
PCf0608
Figure 6-8.

An example of a PS Form 3849 (front and back).